Web designers love iCons, not just because a lot of them are free but also because users appreciate the information they represent. Icons makes visitors want to interact with the website. They rattle on their curiosity creating a form of call to action response.
Having worked for a phone development company as a user interface designer made me appreciate icons even more. With a small area to work with, I found how icons can boost a regular message of a mediocre button, and tell the user what it represents, and why people should click on it.
Here are a few cool sites that are generously sharing their icons to all of us, it's a mixed round-up of web and phone icons. Don't forget to link to them to say Thank You, for their creativity and hard-work.
Vintage Postage Stamps by dawghousedesign
Who let the dogs out? dawghousedesignstudio.com has been actively giving away some really cool icons, check out her latest offering of vintage stamp inspired social media icons.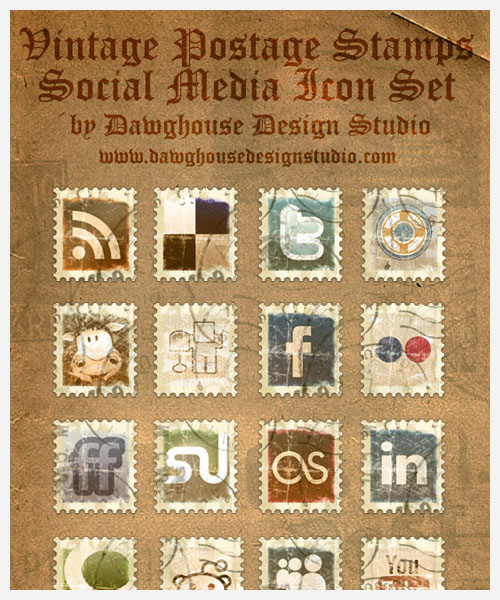 Function Icon Set by wefunction
Its like Christmas at wefunction.com with this 128 set of assorted icons for your web design projects. Now that's just amazing isn't it?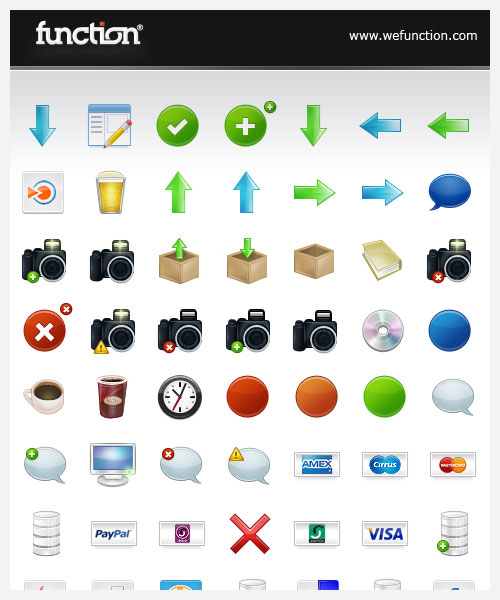 Vector Social Media Icons by icondock
Nick La of ndesign-studio.com has a passion for creating beautiful icons, his passion is so great that he put up a separate site to hold all his masterpieces and he appropriately called it icondock.com where designers and website owners usually go to buy icons for various projects. And from time to time the rest of us lucky ones gets a piece of the action totally gratis.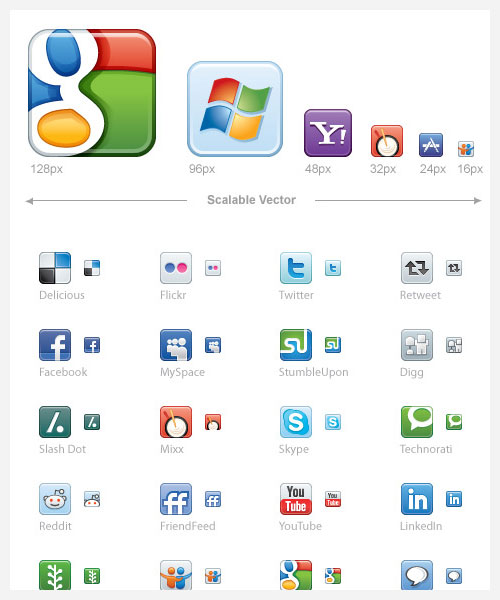 Turqua – 3D Isometric Icons by monofactor.com
Clean looking icons for your minimalistic web designs from monofactor.com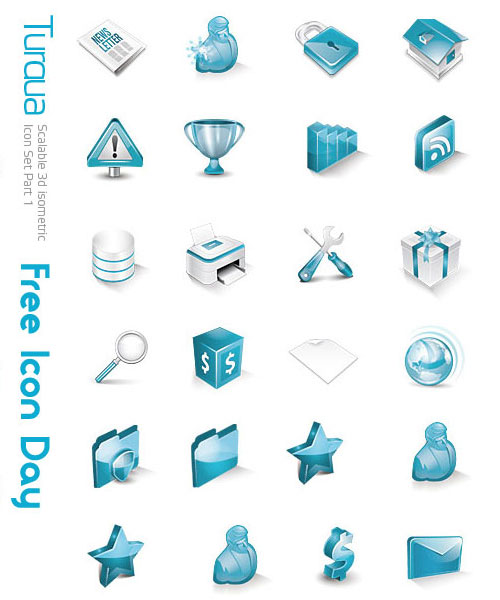 Rockin' Emoticons by skirozeng@deviantart
A lot of emotion, hard-work and creativity went into this set of icons that would make some cool gravatars, or avatars.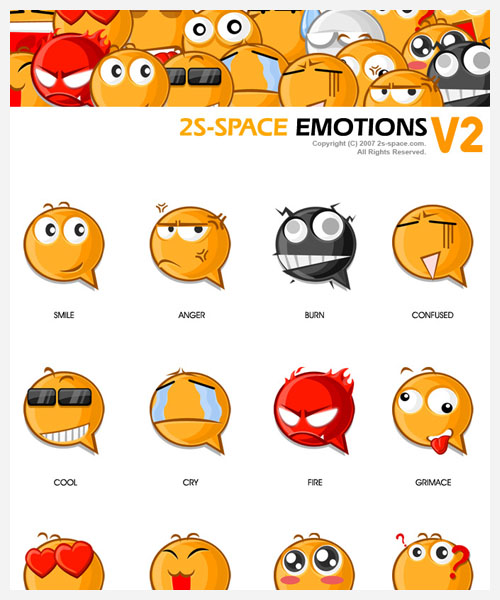 30 Vector Icons (iPhone ready) by dezinerfolio
I have been following the guys at dezinerfolio.com like a mad stalker who hasn't taken his medication for sometime now and it just so happened I had a project that was a bit challenging for me and it was a good thing that they have what I needed to get the job done.
Just a short run through, iphone tabbar icons are a bit tricky, the iphone's tab application can't read colors, instead it reads alpha transparencies and it converts solid colors to black or white like film negatives. I had to learn this the hard way, with a lot of research and thanks to the educational resources I got from osmorphis iphone and itouch development guides part one and part two I was able to swim through the challenging waters of GUI in phone development.
That's all we have for today…
But if you're hungry for more free iPhone tabbar icons? Then head out to phodder blog's tabbar twosdays where they'll treat you to two designs of iPhone iCons every Tuesday. You can even make a request if you happen to hit a wall or in need of a particular iphone icon (I'm speaking from experience), just remember to ask nicely and don't forget to link back, comment, share or say Thanks. Cheers!