I saw Jeremy Saunders while he was talking about the design concept behind the "Burning Man" movie poster at the Adobe Design for Impact Live Virtual Event last October 2011. The image below is a composite no surprise there, but the cool thing about it was the main image used in this poster (which is the guy standing over a puddle) was just one of the images taken behind the scenes, the official photographer was able to catch the lead actor while on a break. And this image ended up being used for the final key art for the movie. I became an instant fan right there and then.
Jeremy Saunders has 9 years worth of Key Art experience under his belt and I would like to take this opportunity to share some of them with all of you. But first what is "Key Art"?
A little bit of history
Movie posters have been and still is a big part of the industry since the earliest public exhibitions of films. What began as placards listing the programme of (short) films to be shown inside the hall or movie theater in the early 1900s evolved to featuring illustrations of scenes from each individual film or an array of overlaid images from several scenes. Other movie posters have used artistic interpretations of a scene or even the theme of the film, represented in a wide variety of artistic styles.
What is KEY ART?
Key art is a film poster used to advertise a film. It will be what the viewer remembers about the film long after the film's original release date. There may also be several versions for one film, with variations in regards to size, content and country of production of the poster. It usually contains an image, or multiple images, composed to tell the story of the film. The titles are often designed to go with the artwork and often the names of the main actors are designed, as well. It might also include a tag line, billing block and contractual logos.
Key art can also be used to advertise a television show. Much of network advertising's main artwork is known as key art and is used for advertising on web sites, billboards, magazines, city buses, bus shelters and banners. (Source – joseph-rey.com)
And now without further ado, here's Johnny!
Burning Man
BURNING MAN is the reckless, sexy, funny, moving and ultimately life-affirming story of Tom, a British chef in a Bondi restaurant, who seems to have decided there are no longer any rules he needs to obey. Whatever Tom is up to, his actions seem to be tolerated by those around him.
As Tom descends into darkness, fragments of a different story begin to emerge. All the women in his world are trying in their own, very different ways to help put him back together.
Starring: Matthew Goode, Bojana Novakovic, Essie Davis, Kerry Fox, Rachel Griffiths (Source)
Che
Che is a two-part 2008 biopic about Ernesto 'Che' Guevara directed by Steven Soderbergh and starring Benicio del Toro. Rather than follow a standard chronological order, the films offer an oblique series of interspersed moments along the overall timeline. Part One is entitled The Argentine and focuses on the Cuban revolution from the landing of Fidel Castro, Guevara, and other revolutionaries on Cuba to their successful toppling of the dictatorship of Fulgencio Batista two years later. Part Two is entitled Guerrilla and focuses on Guevara's attempt to bring revolution to Bolivia and his demise. Both parts are shot in a cinéma vérité style, but each has different approaches to linear narrative, camerawork, and the visual look. (Source)
We Don't Live Here Anymore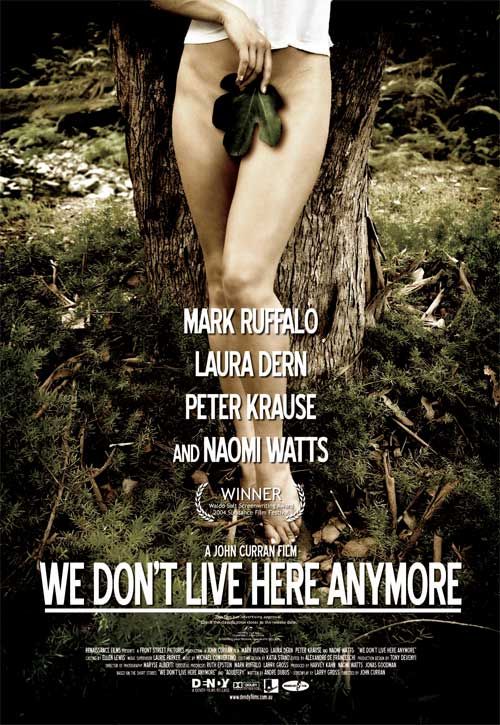 We Don't Live Here Anymore is a 2004 drama film directed by John Curran. It is based on the short stories We Don't Live Here Anymore and Adultery by Andre Dubus. (Source)
Here I Am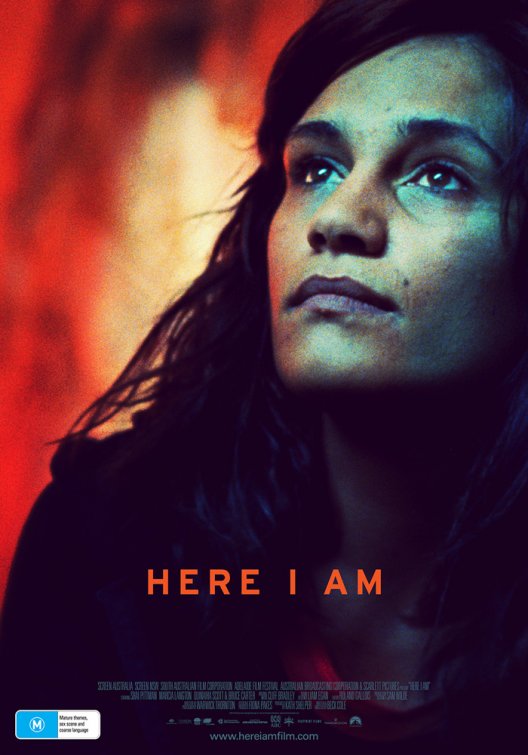 Karen is a beautiful woman with a dark past, but she's got potential and she knows it. Upon her release from prison she realises the hardest person to forgive is herself. (Source)
Animal Kingdom
ANIMAL KINGDOM is a powerful crime drama exploring the tense battle between a criminal family and the police, and the ordinary lives caught in the middle.
Starring BEN MENDELSOHN, JOEL EDGERTON and GUY PEARCE, LUKE FORD, JACKI WEAVER, SULLIVAN STAPLETON and introducing JAMES FRECHEVILLE. (Source)
Antichrist
A grieving couple retreat to 'Eden', their isolated cabin in the woods, where they hope to repair their broken hearts and troubled marriage. But nature takes its course and things go from bad to worse…
Starring: Willem Dafoe & Charlotte Gainsbourg (Source)
Beautiful
Searing and luscious, BEAUTIFUL tells the story of Daniel, a shy and introverted 14 year old boy residing in Sunshine Hills, a suburb living in the grip of fear following the rumoured abductions of three teenage girls. Daniel's two main obsessions are photography and Suzy, a 17 year old Lolita, a dangerous combination of youth and sexuality. But what starts out as an innocent summer holiday becomes anything but, and they're drawn into a web of seduction, murder and deceit, from childhood fantasy and into the harsh reality of the real world… (Source)
Lucky Country
1902….the Australian Federation is a year old. Twelve year-old Tom's beloved father, Nat, has dragged him and his sister, Sarah, to an isolated farm at the edge of the woods. But Nat's dream of living off the land has died and he is losing his grip on sanity. When three ex-soldiers arrive at their cabin one night Tom, like his father, believes they are providence. But their presence becomes more menacing when one of them reveals a secret: he's found gold. As the lure of gold infects everyone around him the cabin becomes a psychological battleground in which Tom's loyalty is put to the ultimate test. (Source)
The White Ribbon
A village in Protestant northern Germany. 1913-1914. On the eve of World War I. The story of the children and teenagers of the choir run by the village schoolteacher, and their families: the baron, the steward, the pastor, the doctor, the midwife, the tenant farmers. Strange accidents occur and gradually take on the character of a punishment ritual. Who is behind it all? (Source)
Candy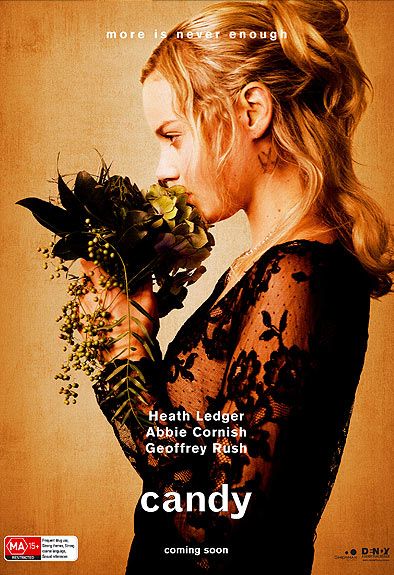 A poet named Dan (Heath Ledger) falls in love with an art student named Candy (Abbie Cornish) who gravitates to his bohemian lifestyle – and his love of heroin. Hooked as much on one another as they are on the drug, their relationship alternates between states of oblivion, self-destruction, and despair. (Source)
Suburban Mayhem
Katrina (Emily Barclay) is a 19-year-old single mum who's planning to get away with murder. Katrina lives in a world of petty crime, fast cars, manicures and blow-jobs. A master manipulator of men living at home with her father in suburban Golden Grove, Katrina will stop at nothing to get what she wants – even murder. When her father threatens to contact social services and take away her child, Katrina sets in motion a plan to wreak suburban mayhem that will leave a community in shock and make Katrina infamous in a way even she never dreamed of. (Source)
Good Night, and Good Luck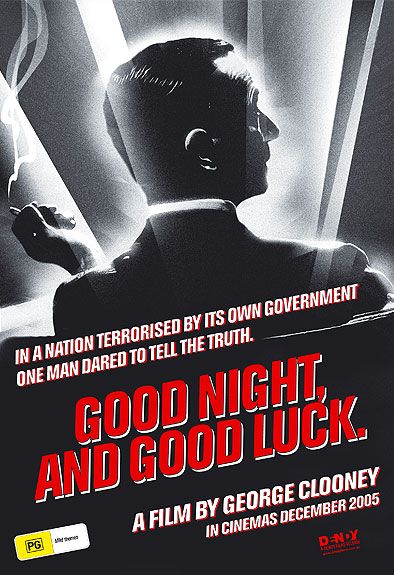 Good Night, and Good Luck. is set in 1953, during the early days of television broadcast journalism. Edward R. Murrow (David Strathairn) and his dedicated staff—headed by his co-producer Fred Friendly (George Clooney) and reporter Joseph Wershba (Robert Downey, Jr.) in the CBS newsroom—defy corporate and sponsorship pressures, and discredit the tactics used by Joseph McCarthy during his crusade to root out Communist elements within the government. (Source)
The Motorcycle Diaries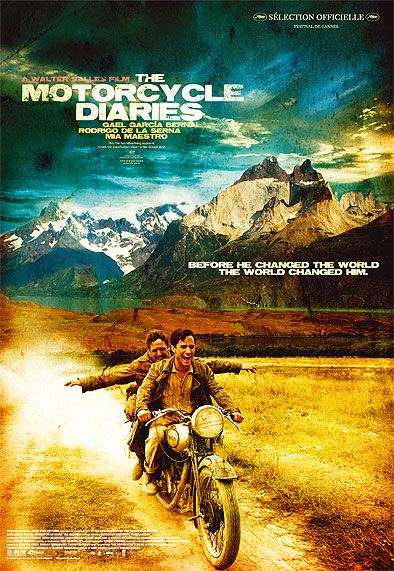 In 1952, a semester before Ernesto "Fuser" Guevara is due to complete his medical degree, he and his older friend Alberto Granado, a biochemist, leave Buenos Aires in order to travel across South America. While there is a goal at the end of their journey – they intend to work in a leper colony in Peru – the main purpose is initially fun and adventure. They desire to see as much of Latin America as they can, more than 5,000 miles (8,000 kilometers) in just four and a half months, while Granado's purpose is also to court as many women as will fall for his pick-up lines. Their initial method of transport is Granado's dilapidated Norton 500 motorcycle christened La Poderosa ("The Mighty One"). (Source)
Related readings:
Key Art – The Art of The Process
Where to find Jeremy Saunders on the web
Website: jeremysaunders.com
Blog: Jeremy's Blog