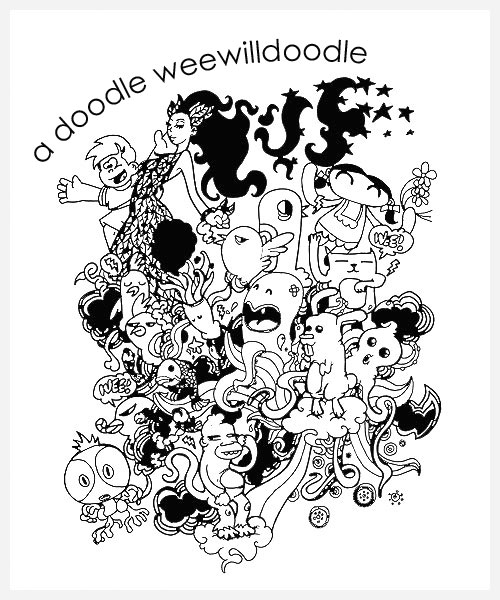 I featured January "Jan" Cavan's dawghousedesignstudio.com in my previous article Inspirations: Cultural themed website designs where I highlighted her web site's grungy doodle inspired design.
In that article I wrote that doodling and doodlers are now gaining momentum in the design community. To expand on that notion I would like to introduce you to a tribe of doodlerinos and doodlerinas from the Philippines going by the name "WeeWillDoodle", and as their name suggests, They… Will… Doodle! And it doesn't matter what surface it is, a wooden board, a concrete wall, shoes, I even saw their doodle work on a Honda, seriously!
What's exciting about WeeWillDoodle is that they are comprised of individuals from different social backgrounds with diverse influences, a boiling cauldron of creativity. But they doodle collectively as one, creating one ginormous masterpiece. You can say they are like a "fusion rock band" and doodling is their music. Their website mentioned how they started out similarly, every one of them loving to doodle since they were young. And the group agrees how doodling can be a Zen-like experience, it's a fun activity that also can spontaneously release frustrations.
The guys and gals of WeeWillDoodle has been doodling since May 2007, and it didn't take a long time for them to get noticed. They've been getting commissioned to doodle on walls and/or ceilings of fashion boutiques, offices and even bedrooms. They've doodled on promotional merchandise, shirts, bags and on occasion some skin, you name it they will doodle on it. Check out some of their work.
Wall of Doodles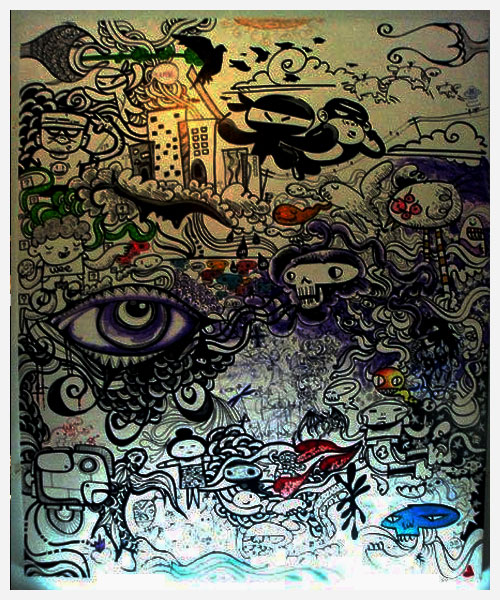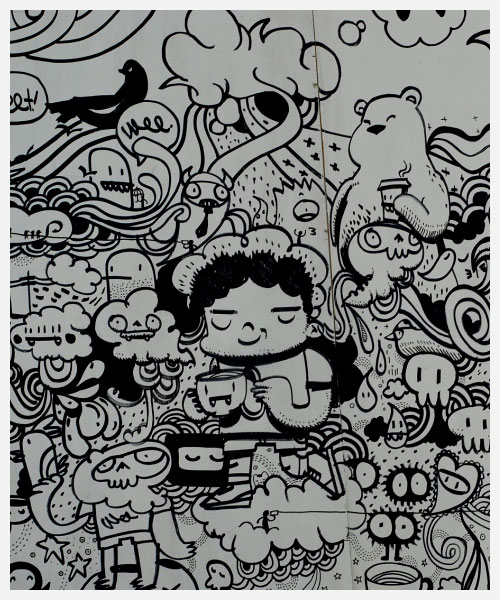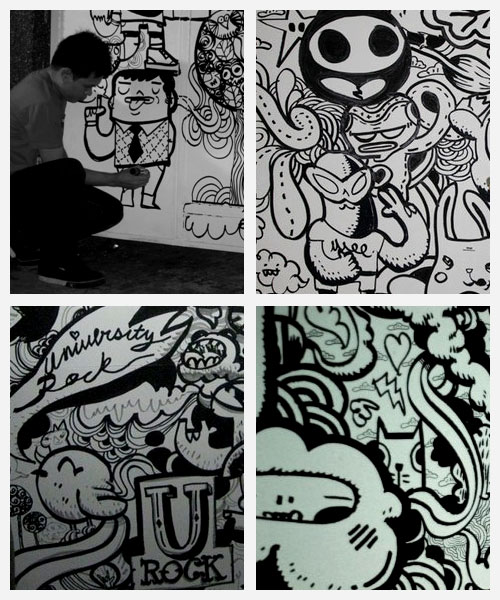 Doodle Merch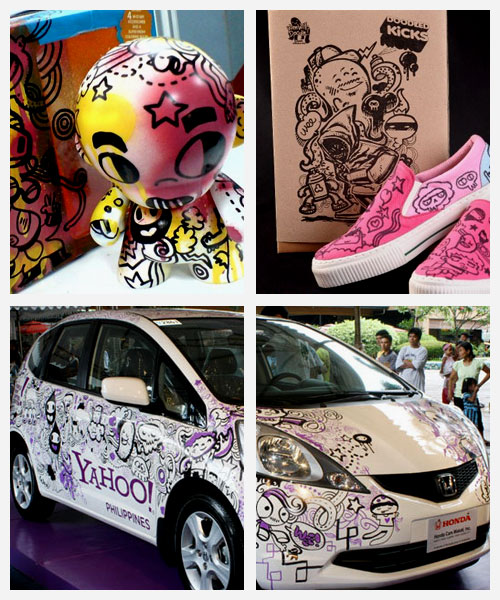 A Doodle Header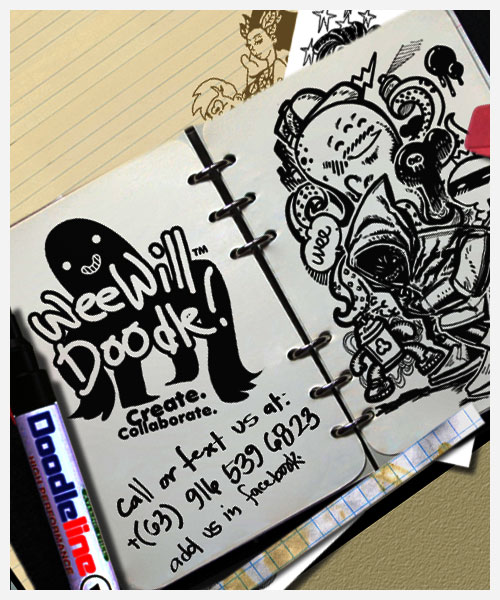 That's a wrap
Special mention and a wave to Kyx Castañeda (Doodle Daddy) a friend and former colleague whose picture appears in this article, to his charming and all around wife Daisy for some of the pictures I borrowed from their sites and social-network sites. Great job guys! Two *THUMBS UP and a tip of the proverbial hat to the rest of the "WeeWillDoodle family" for their excellent and inspirational work, and I wish you all good luck and may you continue to share with us exciting and jaw dropping doodles in the coming days ahead.
To get more acquainted with the guys and gals of WeeWillDoodle visit their website at www.weewilldoodle.com you can also look for more of their doodles on deviantart, and flickr or get fresh updates by joining their networks at facebook and multiply.