I know that this topic has been completely covered on all major platforms and publications since the beginning of time (world wide web time that is). So I guess this article should have been properly titled as "How to earn money on the internet + through the eyes of a noob". Yup I'm a newbie at making some serious bucks online. So I did a bit of research and during my expedition I've stumbled on a few juicy tidbits about making your time online more productive than simply looking at those hilarious gags people put up on Youtube.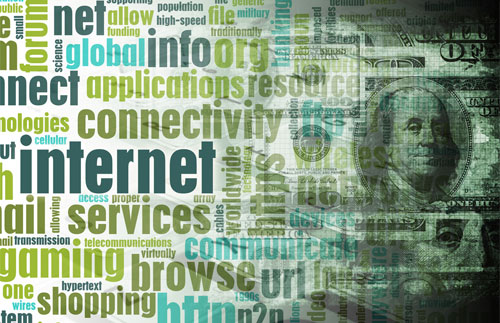 If the internet is a mall then we all agree that it's a very humongous mall. As of the latest survey for July 26, 2010 around 9:46 am, wiki answers gives us approximately 1,474,822,045 of the world's population goes online every day. Wow, that's a lot isn't it? That's how big your potential market is.
Like so many who goes online to browse I hate the walk around. I prefer the simpler walk through, I'm a busy guy myself who has other sites to visit like those super funny gags on Youtube, hehehe, so funny. So let me breakdown the avenues that could make you some real money on the internet.
If you're into Photography then you can sell,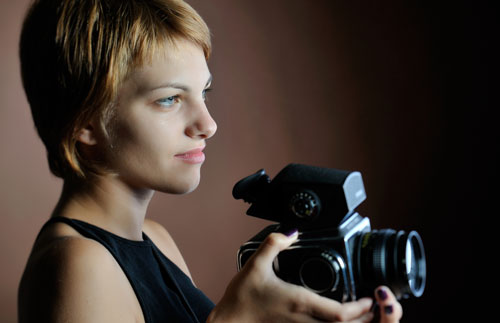 Pictures or photographs
You don't have to be an expert to sell your pictures. There are a number of websites where you can post your images to and if they are really good pictures you are bound to sell a copy. They don't even have to be award winning shots either, some images or photographs are sold as stock photos because they can be a part of something else, ex. background images like a nice wall or a clear summer's day at the beach or the park can get you paid. Anything goes with selling photos, you will never know who will need an image of your cute dog or that grungy close up texture of your peeling wall paint, or a shot of someone eating their favorite burger unless you post it up for sale. But the quality has to be there. Be sure to check your focus and perspective.
Do read the guidelines of your image hosting provider/reseller, to know what images they need and what images are not allowed before you start uploading those classic self portraits that makes you look so damn cool.
I hear you are more into graphic design? Then you can sell,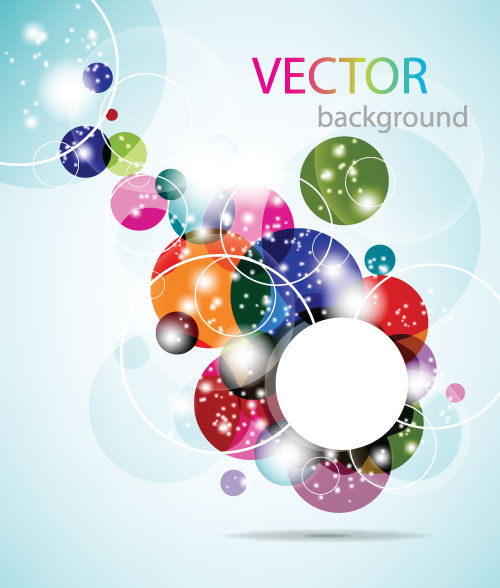 Digital art
If you don't know digital art, then I guess this is not for you, (but do read on you might pick up something valuable). Digital art is any artistic work or practice that uses digital technology. Let's say you are conceptually savvy and you've been doodleling on your parents walls long before you learned to walk. One day you discovered how to use image enhancing/editing application softwares like "Photoshop" or it's open sourced cousins like "Gimp" then check this out. Just like photographs vector illustrations are also in demand. It's uber cool if you can sell a copy of your original artwork as art, but swirly's and silhouettes can also get you some dough. These types of illustrations are also used for backgrounds of conceptual designs from web to print, like posters, brochures, banners and t-shirts. Also if you are good with logo or brand design then you should definitely go with this.
T-shirt designs
Since we are on the subject of designs, tshirt designs are also getting a piece of the web money making action, and just like photography and vector illustrations tshirt designs can give you a continous flow of income depending on how well you do your stuff.
How about turning your thoughts into reading material,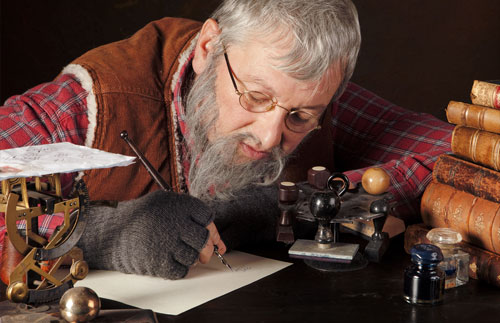 Writing
So you hate carrying a heavy and expensive camera and the only software app you can operate is your document writer/editor. Fear not because article writing is also in the list of profitable things you can do online. You can sell your articles and write-ups. If you're a techie you can also do product reviews or write tutorials.
"Do an online search for websites that pay's for articles or tutorials like, psd.tutsplus.com"
Blogging
Since you're a writer another thing you can do is set up a blog and if you're good enough to get regular traffic then ad placement is another money maker that just keeps on giving. All you need is some relevant content that a lot of people could associate with and they keep coming back for more. If you need help setting up a blog or a self hosted website on a free host then simply refer to How to set-up a free website on a free web-host for newbies.
These are some online money makers that a noob like me would be very interested with. If you're a web designer you have the advantage of putting up your own site, and sell your stuff so you don't have to pay commission fees. But the competition is pretty stiff and you would need to learn how to drive some serious traffic to your website, before you get involved with ad placements, like buysellads.com but it doesn't stop there. You could also hook up with affiliate programs.
Affiliate programs
How it works
Affiliate programs are marketing strategies of some websites to increase memberships and traffic. Once you register to them they will give you a reference code that links back to their site. Some affiliates pays per click and some per sign-up. That means they will pay you when someone uses your link to get to their website.
Related article
Affiliate Marketing Is A Number One Online Business
That's a wrap!
Before we roll out the credits I would just like to add that the brilliant guys who built psd.tutsplus made a series of web sites that could open up a new can of worms with making money online which they call Envato or the Envato marketplace from website templates and flash animations to music samples and 3D works even video after effects and what programmers do in their sleep, coding and scripting. So go check them out and see what they have that fits your skill sets that will eventually give you the power to buy your friends coffee. (Uhurmmn, clears throat then winks)
Well that is all there is to it my friends, wasn't it short and sweet? I'm pretty sure I've only uncovered the tip of the iceberg. But as a noob I'd like to start with the easy ones. I'm not saying it will be a breeze, remember the golden rule "if it's too good to be true it probably is" so don't quit your day job or stop looking if you're on sabbatical like me *wink, wink. In the end it's not how you find opportunities to earn that's important it's your willingness to find opportunities, always keep an open mind and weigh things that could be good or bad for you. Until next posting, rakenrol!
"Aside from life changing comments and flattering link-backs, donations are now being accepted. THANK YOU!"