While I slowly simmer in procrastination to write a new tutorial I've decided to make another graphic illustration roundup, this time from the DC universe and another summer blockbuster for 2011 (Please don't let it be a disappointment). "The Green Lantern" is scheduled to be released on June 17, 2011 in 3D.
In a universe as vast as it is mysterious, a small but powerful force has existed for centuries. Protectors of peace and justice, they are called the Green Lantern Corps. A brotherhood of warriors sworn to keep intergalactic order, each Green Lantern wears a ring that grants him superpowers. But when a new enemy called Parallax threatens to destroy the balance of power in the Universe, their fate and the fate of Earth lie in the hands of their newest recruit, the first human ever selected: Hal Jordan. – wikipedia
Ryan Reynolds stars as Hal Jordan the first human "Green Lantern" and "Thaal Sinestro" will be played by Mark Strong (Sherlock Holmes) at the directors chair sits Martin Campbell (Casino Royale).
In brightest day, in blackest night,
No evil shall escape my sight
Let those who worship evil's might,
Beware my power… Green Lantern's light! – Green Lantern Oath
All comic-togists know there's been quite a few human Green Lanterns in the DC Universe timeline but the most famous of them all aside from he's really my favorite is Hal Jordan. Dude, it's like asking who's the best James Bond, Sean Connery or the other guys. I tried my best to make this roundup as Hal Jordan-ish as possible, but there's just too many kick-ass graphics out there that I can't help myself but include them here. Not to mention that the maestro Alex Ross is much into the Golden Age of the DC Universe. So it doesn't matter if it's Hal Jordan or Alan Scott, even Guy Gardner or John Stewart at the most you may find some Kyle Rayner in the mix but look past into the character background and you will still have the "Green Lantern".
Alex Ross
For me Alex Ross can make any comic book super hero come alive with depth. His style of painting, his attention to detail and the way his characters are always staring off into some far away place is uncanny.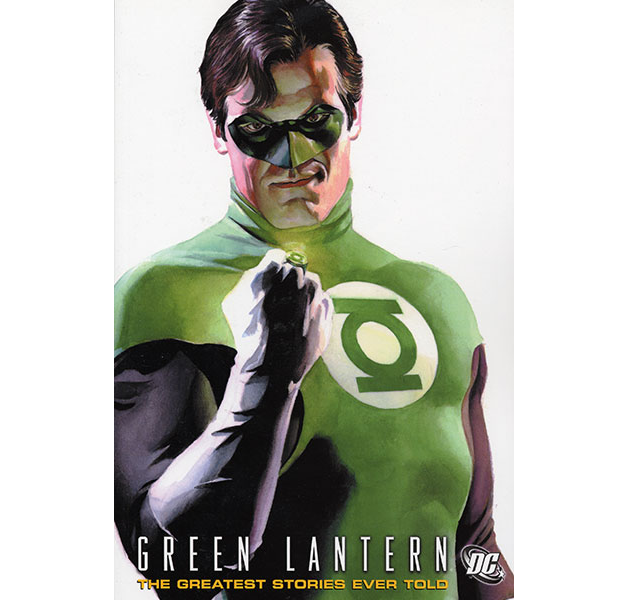 FrodoBacchi
A kick-ass fan art painted in Photoshop Essentials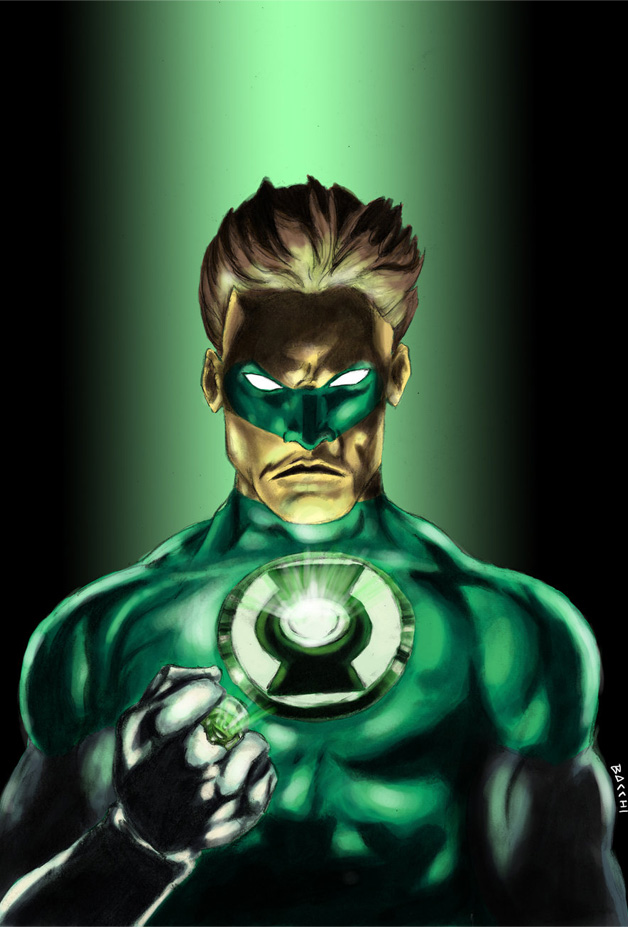 drawsgood
Michael Myers illustrations was first featured here @prodigalconcepts in LOST – Michael Myers (the animated series) awhile back. Some of his work are grungy vintage art deco minimals like this "Green Lantern" poster.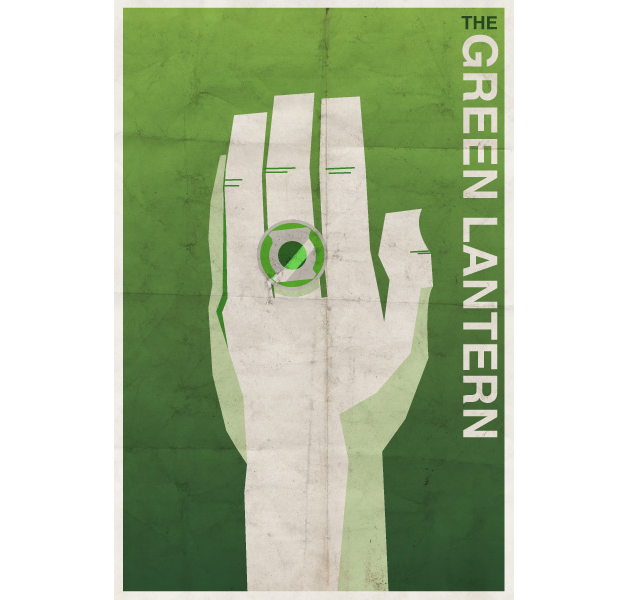 xzykho
I'm guilty of self promotion here, I got inspired during my search of graphic materials for this article and decided to include it.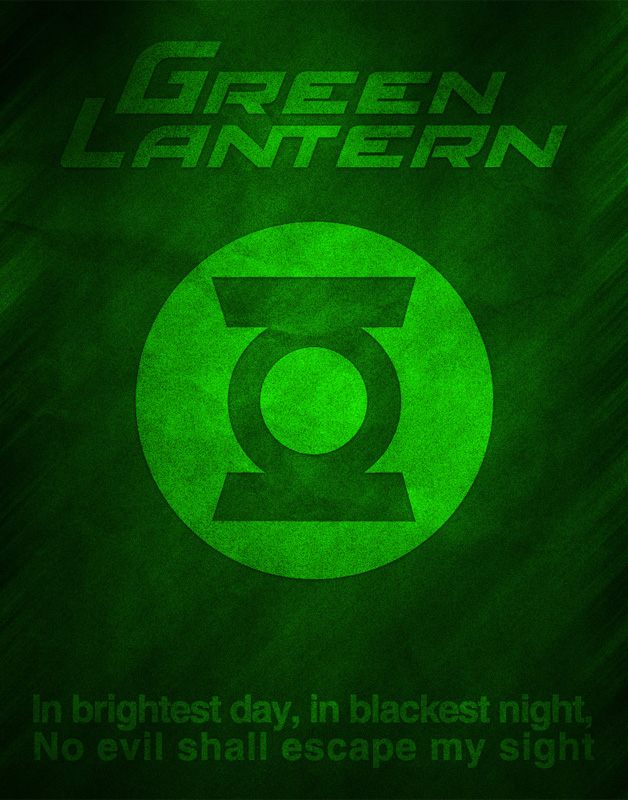 Grasset
A scanned sketch rendered in Illustrator and colored in Photoshop.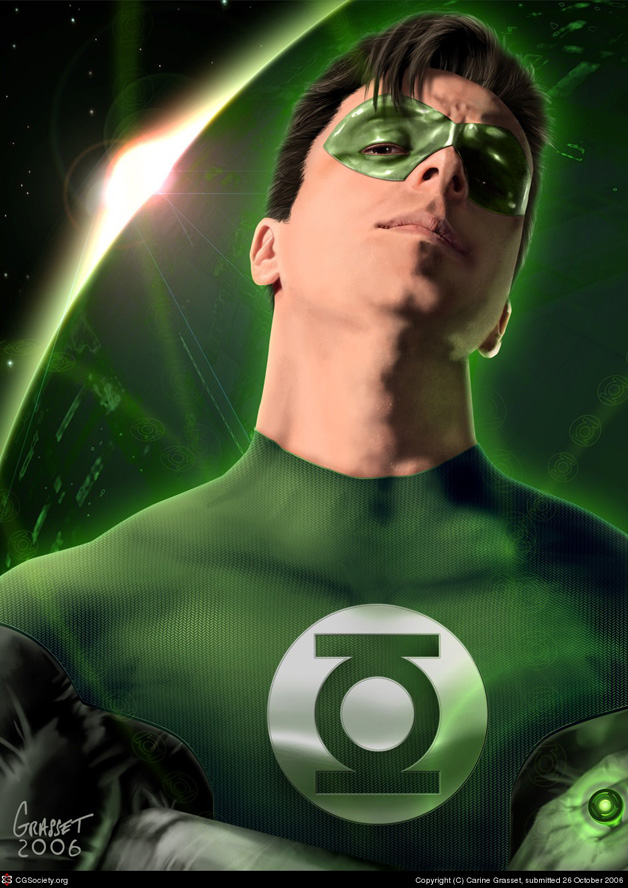 sinccolor
A mighty fine collaboration I've seen so far. Art by Jim Lee, Inked by Scott Williams, colored by sinccolor.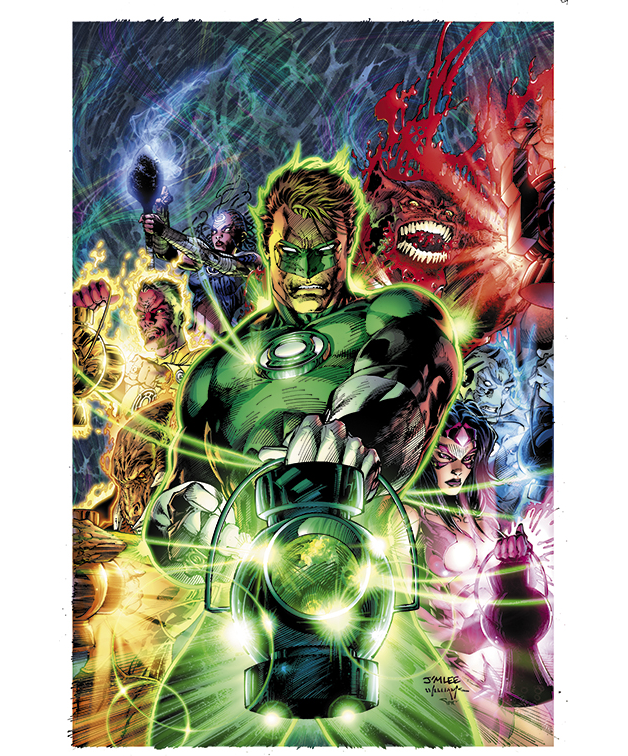 hyzak
Created in Zbrush, Cinema 4D, PsCS4 and a few hours later, tadaaa, even comes with a tutorial it's in Spanish though so better ready that trusty Google translate.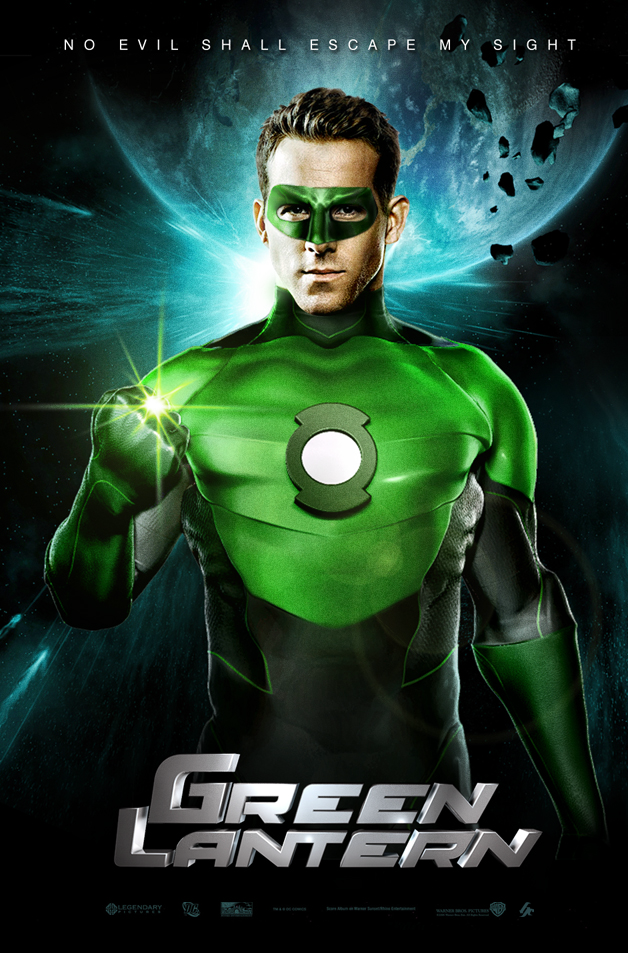 strongstuff
A commissioned art deco poster of the Green Lantern corps, I'm really loving this minimalistic stuff.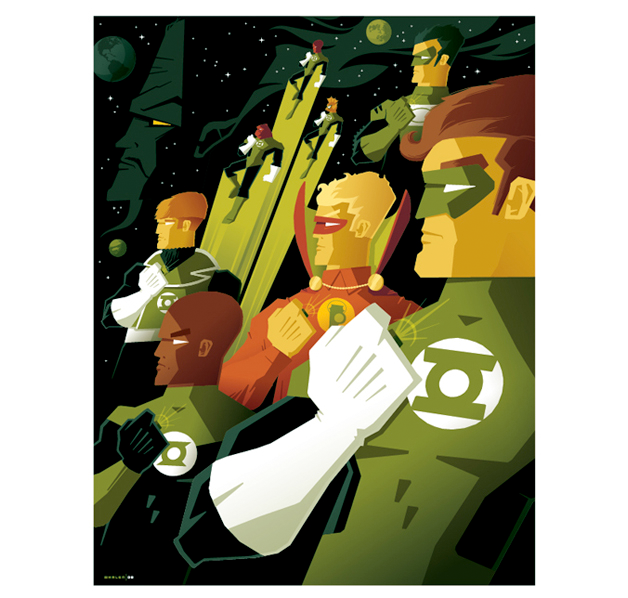 xXNightblade08Xx
Another collaboration giving new life to an already awesome line art.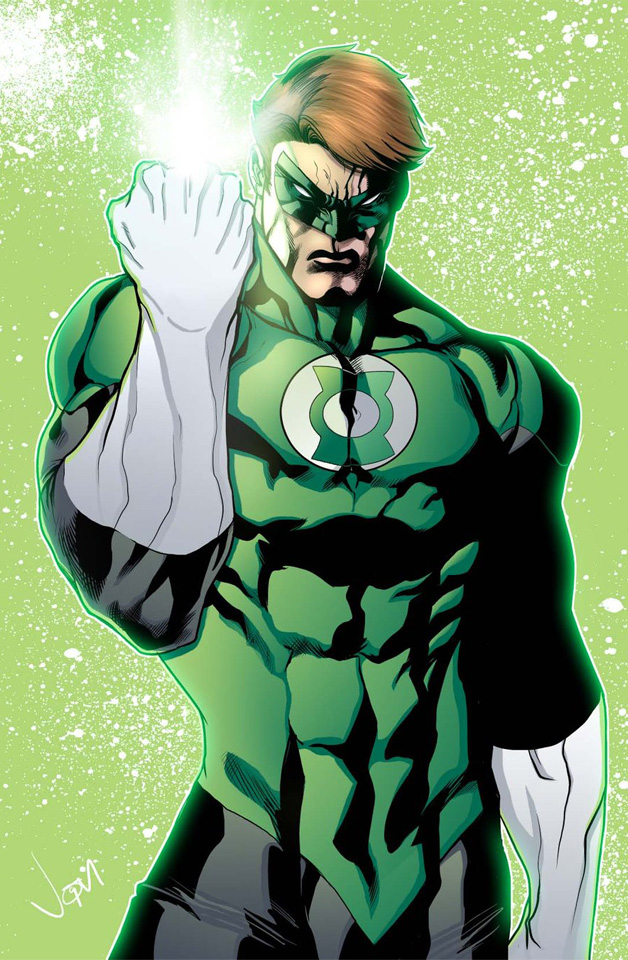 thincage
Simply hand drawn oldschool with a brush pen, white colored pencil, and Copic markers on 8.5 X 11 textured cardstock.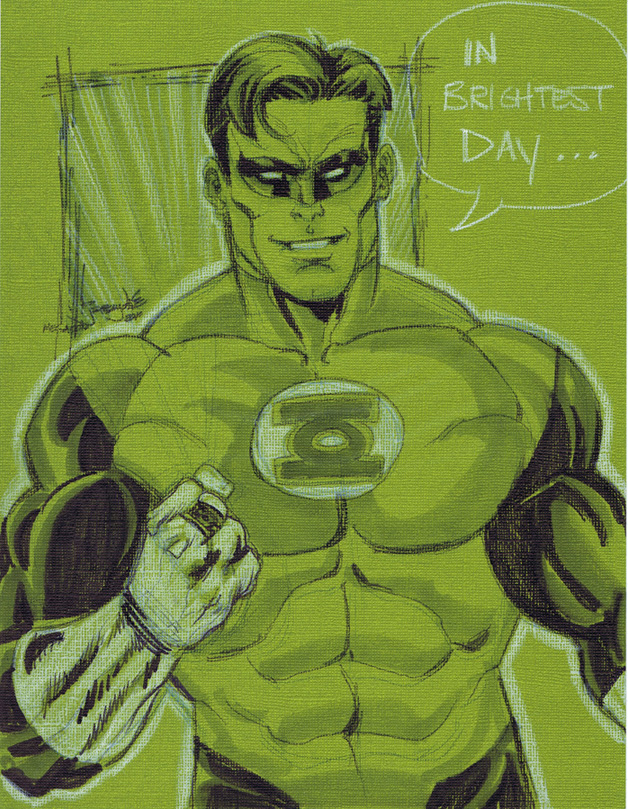 Cinar
What pure unadulterated talent can do with a sketch pad, markers, white ink and correction pen.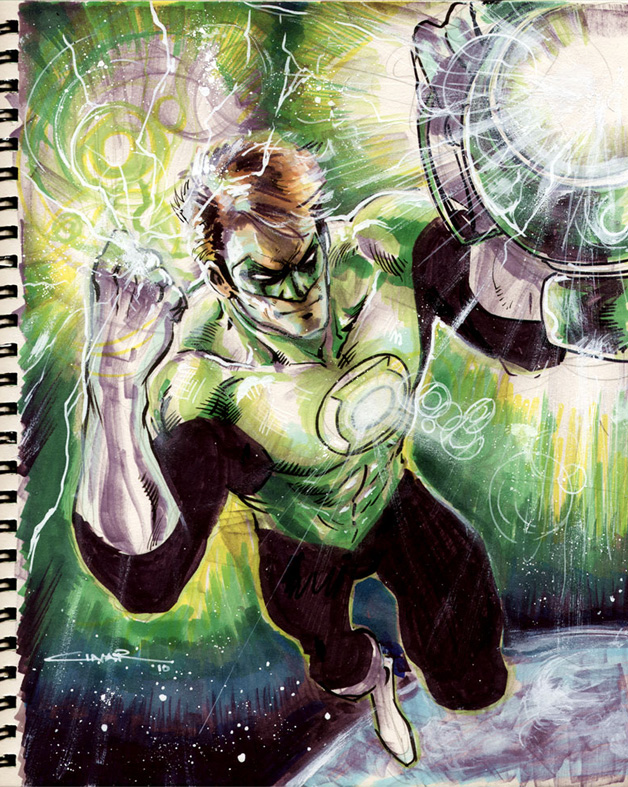 Thuddleston
Pencils -n-inks done in Manga Studio colored in CS4.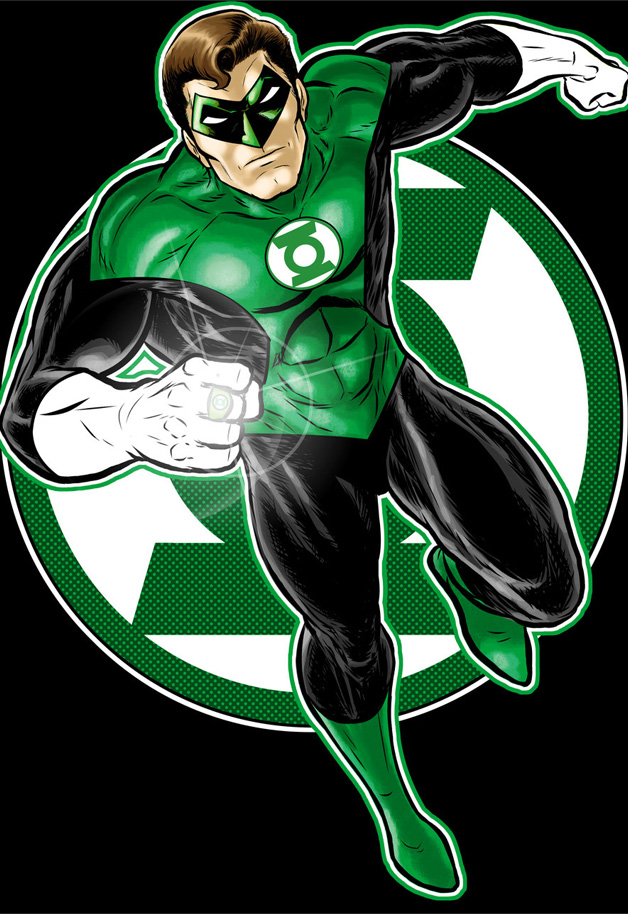 joshwmc
A cool attempt on a teaser poster, pretty early on after the announcement I suppose. The year's a bit off but the result is brilliant.
Heartattackjack
More minimals, I don't think I will get enough of this wonderful pieces of art. They're so simple, just lines flat colors but still comes out with a power punch.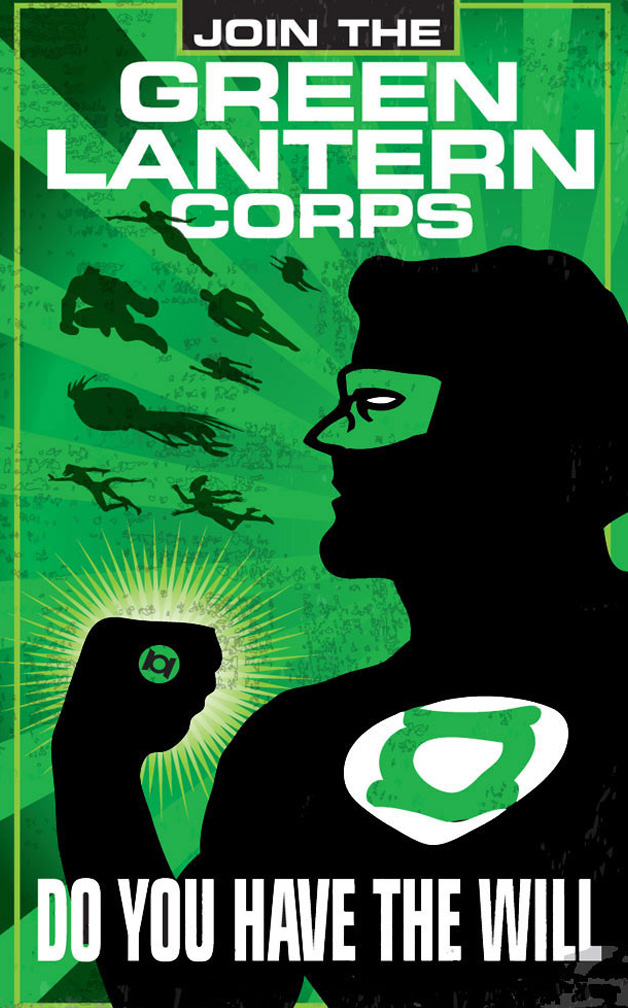 JimOfRapture
And another one, two in a row, this one done in a stained effect to give it more of a vintage feel.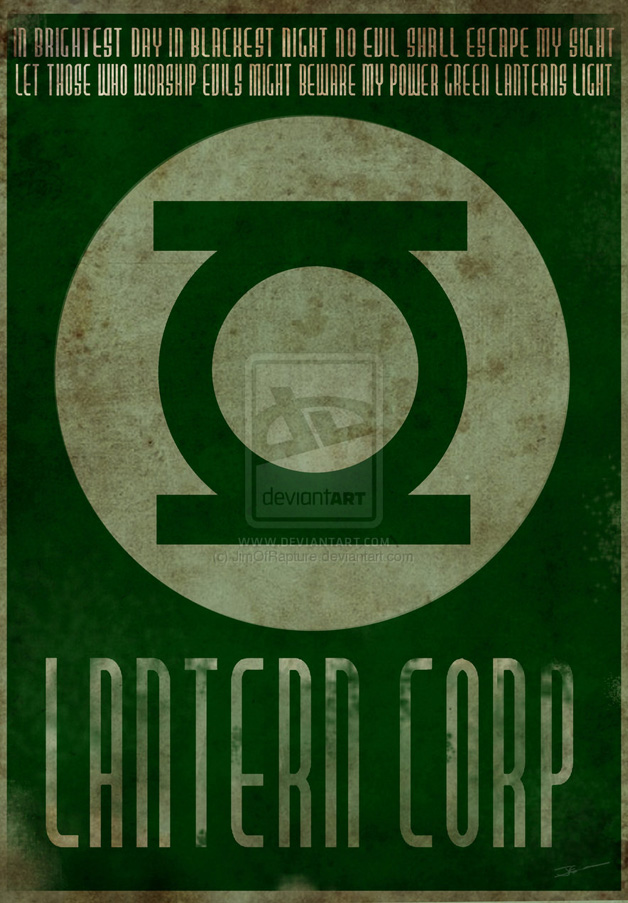 SaintYak
I don't feel Hal Jordan here, maybe it's the hair style but the sketch and colored markers work for me.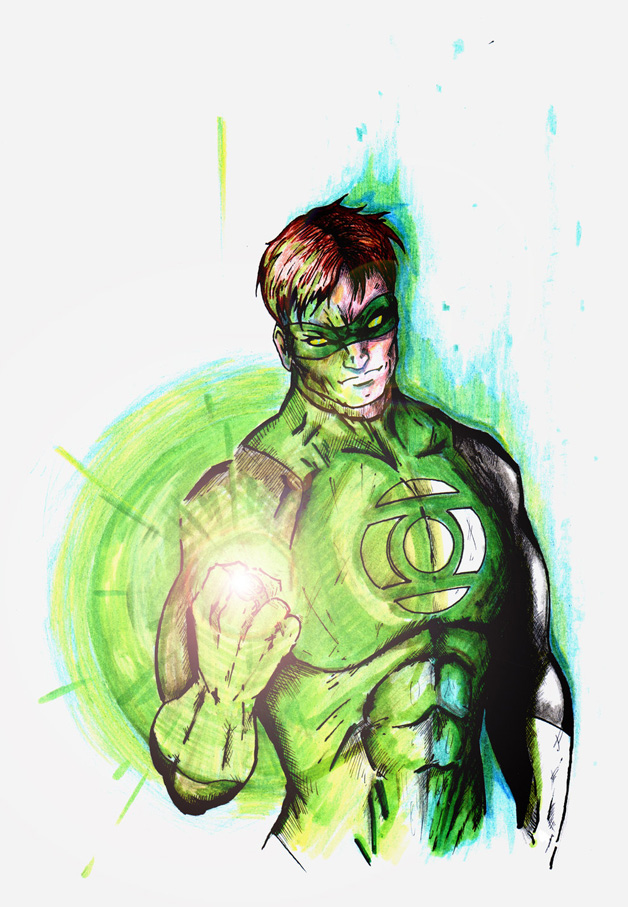 Hungrysparrow
A Photoshop 7 creation, brings a lot of memories.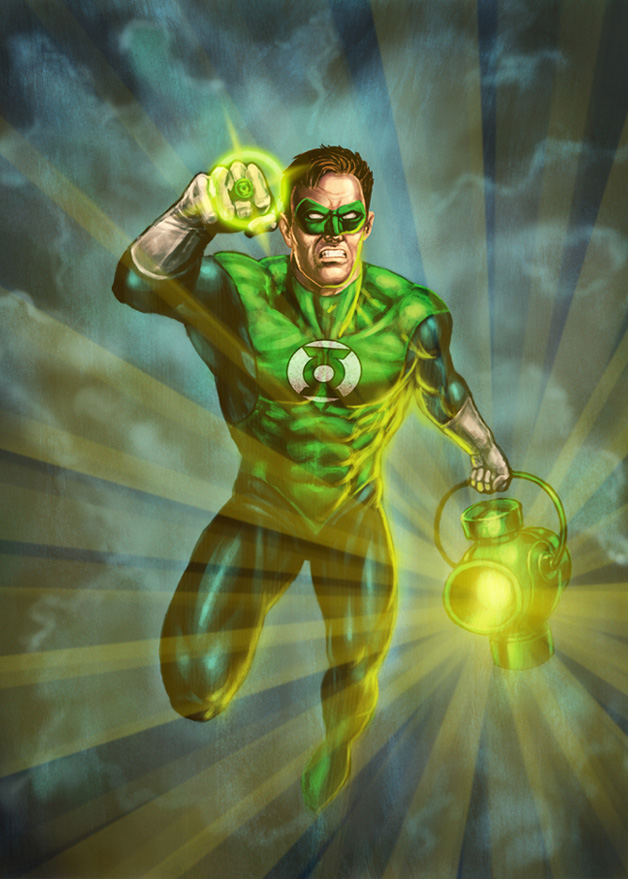 Cinar
Another marker masterpiece from Cinar.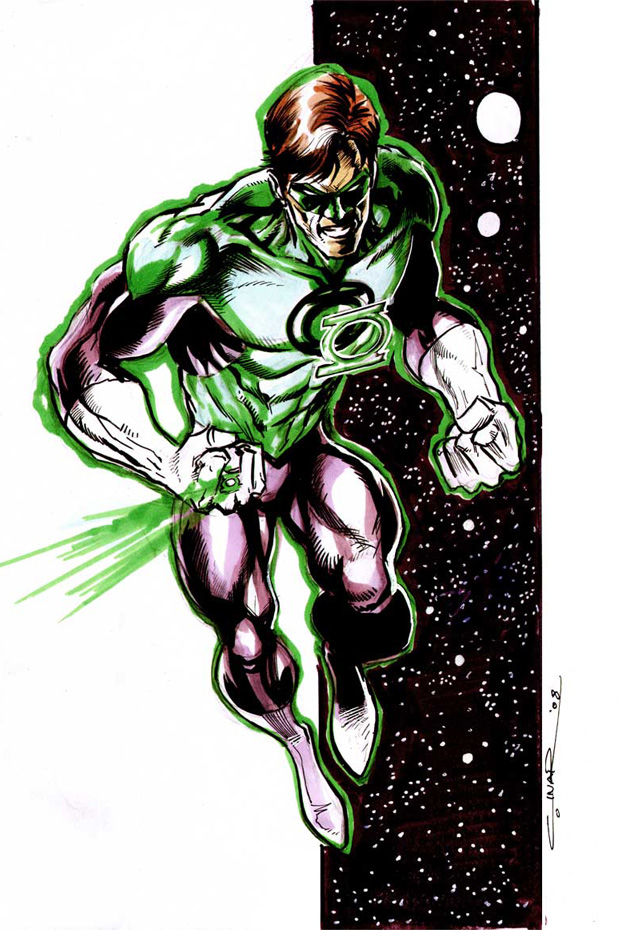 xzykho
It's still me, this time with mask and lantern logo, a bit self indulgent I suppose because I even included my sites URL, my bad. I hope you guys appreciate it though.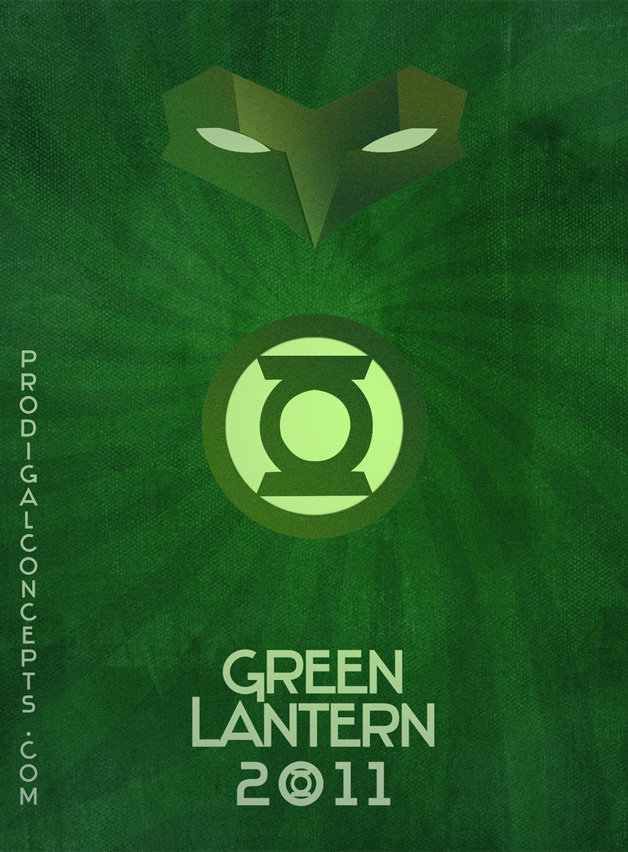 FrankDa
I love how the eyes and the chest insignia seems to be glowing.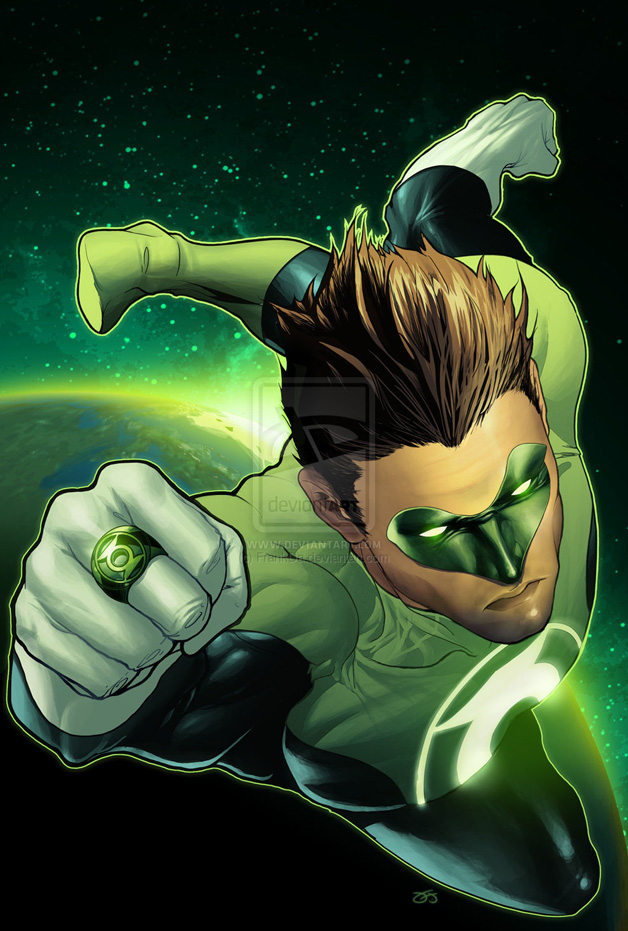 Bakanekonei
"Green Lantern 41" alternate cover penciled by Eddy Barrows, colored by Bakanekonei.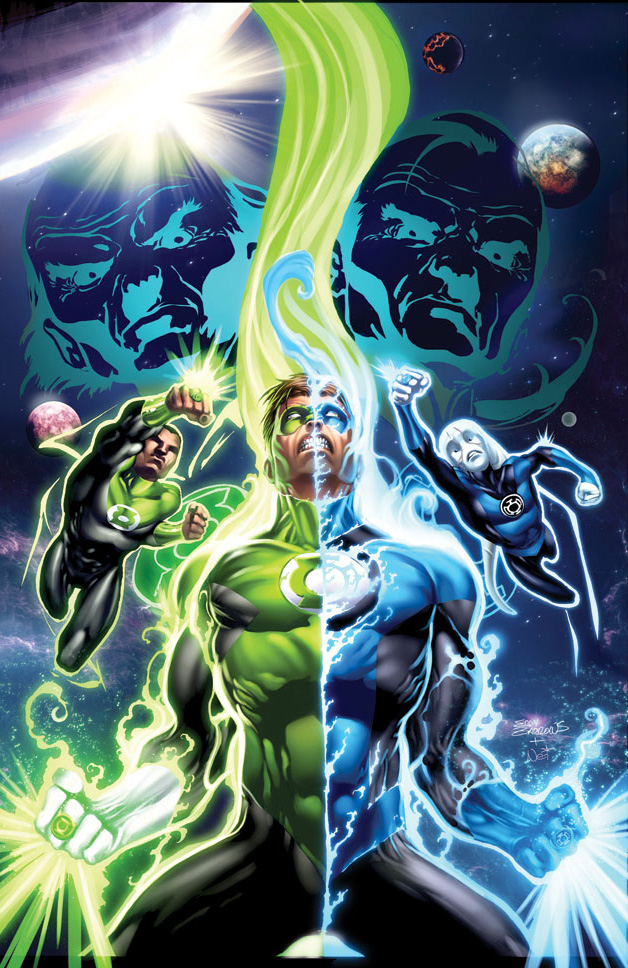 Cinar
It's like hearing sweet music, Cinar's work is unmistakably his, a commission piece. Done with markers and correction pen.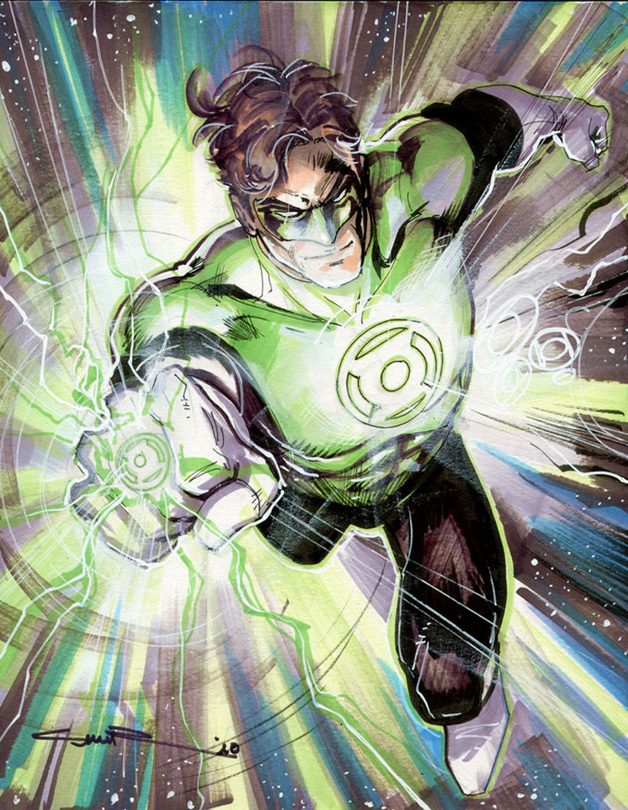 Wallpapers
Official "Green Lantern" movie freebie desktop wallpaper from their website, just click the image to grab yours.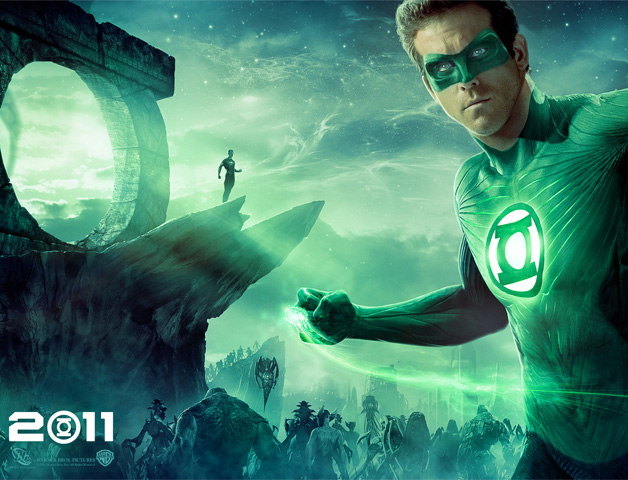 rodolforever
I think this is the last minimal for this set, admire it one more time, the lines, the flat colors, the textures, ahhh this must be love.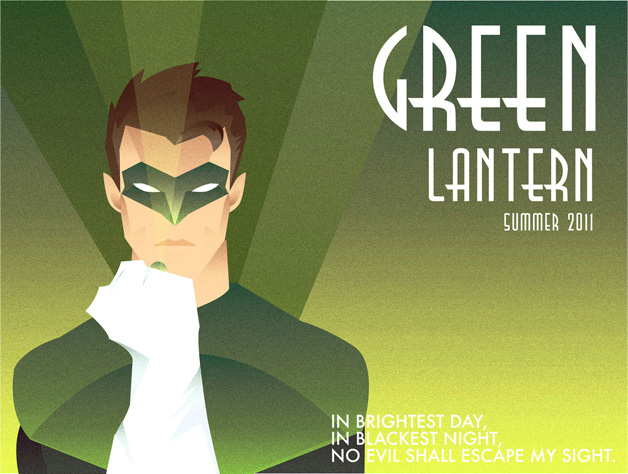 by Alex Ross
No need for an intro, this is Alex Ross country. Not exclusively Hal Jordan or "Green Lantern" for that matter, in fact I think it's way better. Featuring the Green Lantern with other members of the Justice League making their appearance together. Grab em while you can.