Texture plays a big part of graphic *slash web design and sometimes even photography work, yes siree! From enhancing a background to becoming the background, textures takes on a very important role for some of our projects. That's why aside from a library of stock images and photos most web and graphic designers and yes some professional photographers have a folder exclusively for textures.
As an enthusiast "image trapper" I've compiled some of the textures I was able to capture in the past few weeks and I'm sharing it with all of you totally gratis, yup it's free for your personal and commercial use (some rights reserved). If you happen to find these textures useful a comment or a link-back to this post would really be much appreciated. Thank you and Enjoy!
(Disclaimer: Use with caution not all are very good quality, some needs tweaking. Perfect for practice though.)
Related readings
How to Create a 3D Leaf from a Texture Photograph
Photoshop Tutorial: How to Apply Textures to Photos
Using Light to Create Texture in Your Photography
How to add texture to a photo using Photoshop
Add Stock Textures to Images for extra 'Oomph'
FREE Assorted Textures
Working sample
Textures can add a lot of character even to the simplest layout like a poster, here is one I created using the grayish textile texture that's included with this set. Love it or hate it, just leave your comments…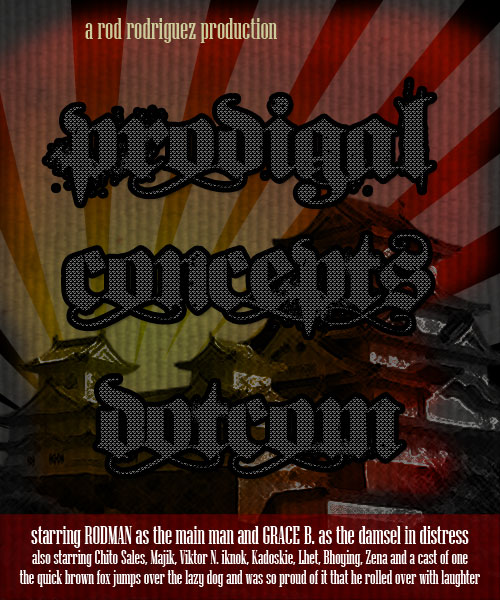 Food for thought
Before I wrap this up, one of the best sites to get quality textures is at "graphicriver.com", they provide some of the best quality textures online at very affordable prices. But if you want to make some extra cash instead, grab your camera and take pictures of your very own textures because "graphicriver.com" will also help you sell them. Who knows your texture could end up on the next blockbuster movie poster or the web site that will topple the Facebook empire, "You are only limited by your own imagination".
Texture photography tips
10 Tips for Shooting for Graphic Textures
Ultimate Guide for Creating High Quality Textures
Aside from comments and link-backs, donations are now being accepted.