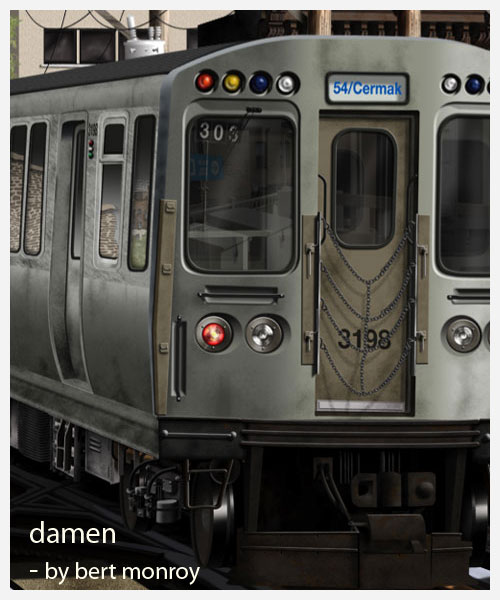 If there's one digital artist today that would really stand out from a line up of the usual suspects I can only think of Bert Monroy, his website describes him as "digital photo-realist artist". You can see Bert at his weekly show on revision3.com called Pixel Perfect with Bert Monroy where he generously shares with us his extensive knowledge of Photoshop and Illustrator to create digital master pieces like the banner I used here that he calls "Damen", a digital painting of a Chicago scene unveiled at Photoshop World in Miami on March 22, 2006.
His program is not just about showcasing his genius because from time to time we get the special package when he gets to invite some guests also experts in their field, Bert gets his hands dirty or just sit down with them to talk about the ins and outs of different creative disciplines from the world of photography and camera raw with Photoshop, to vectors and coloring with Illustrator and all the cool stuff design people just love to tinker with, so be sure to check out "Pixel Perfect with Bert Monroy at revision3.com".
Bert creates realistic scenes using Photoshop and he's just awe inspiring to watch, to get more helpings of his digital feast go to his website and experience or sample his realistic Photoshop renditions. On a trivial note he is often compared to the late great Bob Ross the landscape painter from the 80's whom I used to watch on T.V. through his network program titled The Joy of Painting and like Bert he makes painting with oil look too easy, one minute he's in front of a blank canvass and then he just waves his brush and paint knives like a magic wand and presto a mountain comes up, then some clouds here and some there, a few birds in flight, trees starts to shoot up, a river or stream begins to flow, his attention to detail is amazing just like Bert. Two masters who both love what they do and loves to share their techniques to the world.
I have learned a lot from watching Pixel Perfect, stuff that I never thought could be done, or stuff I never thought I could do in this very powerful application. Bert was the one who told me (not in person of course) to think of designing with Photoshop not as work but simply play with it, get to know the shorcuts and key features because there is always more than one way to come up with the end result, make sure to always enjoy the process and don't forget to share the knowledge you gain.
"Damen"
Photoshop World in Miami on March 22, 2006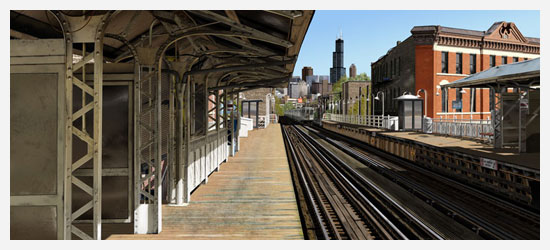 It took eleven months (close to 2,000 hours) to create. Details
"Lunch in Tiburon"
Photoshop World in Boston, MA April 4, 2007