An old adage goes, "Experience is the best teacher, and travelling is a great experience" combine this with an artistic eye to see ordinary things at a different light, some killer photography skills, a little knack at post production edits without fear or remorse using the latest computer software available and you will have a collection of jaw dropping, drool inducing, mind boggling, high dynamic travel photography.
Our featured artist and expert photographer today is the Montreal, Canada based Ken Kaminesky. Ken is a freelance lifestyle and travel photographer for stock photography agencies such as Picture Arts, Jupiterimages, Corbis and Getty Images. He loves to travel and has more than 15 years experience looking through the lens.
We are all lucky to have Ken with us today as I throw at him a few questions about his passion and his art of photography and Ken is even generous enough to share with us some of his master pieces for your inspiration and viewing pleasure. Scroll down and enjoy this rare and very educational one on one with Mr. Ken Kaminesky.
Florence-Via-Costa-dei-Magnoli
Q:

I guess we would all like to know a brief background or perhaps a short bio of Ken Kaminesky. Like how and when did it all start for you? And what attracted you to photography in the first place?

I never had a camera as a kid, so I don't have one of those stories about me discovering my passion for photography at a young age like so many other photographers.

I kind of fell into this by chance. In fact in high school, art class was an optional class and when I signed up for it the teacher refused to let me take her course. She said that I had no artistic aptitude.

Come to think of it, I don't remember her showing us any of her work.

So my first experience with photography was when I took a course in my first year at college. After developing my first roll of film myself and working on my first darkroom photo, I was pretty much hooked. But even then I didn't think much of photography as a career. My plan was to get into cinema and I thought that photography would be a good base to help me develop an eye for composition, and being behind the lens.

After 2 years of school, I started working for some local photographers in Montreal and found that I was learning more from them, than I ever would in school.

I was really enjoying shooting my own work on the side while still assisting. At this time I was mostly working for fashion photographers and that was a fun situation to be in for a young guy. Pretty models, fun work atmosphere, and some travel all made me more certain that this is what I wanted to really do. 20 years later, here I am.
Q:

Doing travel photography takes you all over the world. When I travel I hate lugging around any heavy luggage so my question is – aside from your personal choice of DSLR which gear can't you leave behind and can you tell us its importance to the work you do?

Other than the camera and lenses, I would be lost without my tripod and ball head, Macbook Pro, travel hard drives, rain cover for my camera, and my new camera backpack from F-stop.

In terms of non photo gear things, I would say that good walking shoes and socks are vital, since I can walk 20 to 30 km in a day easily. My iPod touch with maps, travel guides, subway apps, my portfolio, my music, translation apps and language tutorials is an awesome travel tool. I'm hoping that soon the iPad will be able to replace both the iPod and laptop when I travel. I'll get one when it can do all that I need it to do when I'm on the road.
Q:

What do you usually look for in a subject or a scene to make a jaw dropping photo composition?

I'd like to think that it's a blend of intuition and experience that allows me to know when I have the right subject matter in front of me. To be honest though, I think that I can always do better. I'm often reminded of the quote by Samuel Butler:

"Think of and look at your work as though it were done by your enemy. If you look at it to admire it,
you are lost"

The scene will speak to me as I'm there taking the photo. Each scene has it's own story to tell, so there is no one true constant that I look for. It's more of a feeling.
Jasper Maligne Lake Boathouse at Dusk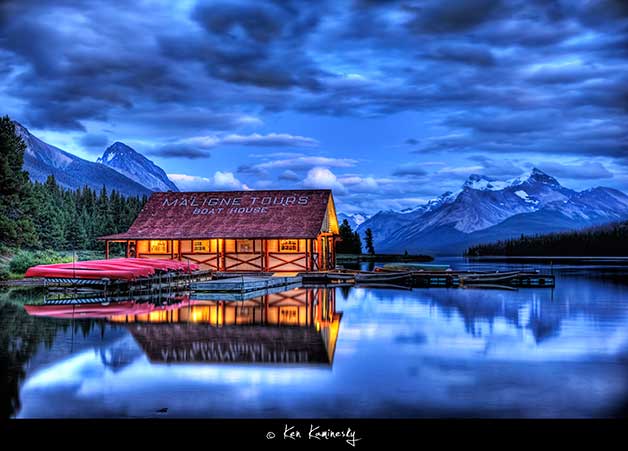 Q:

How important is post processing to your final images?

Very! I can spend hours working on a single photo in Lightroom and Photoshop. I was doing the same thing in the darkroom well before I ever owned a computer. There is no image that has not been worked on in post in the history of photography. Everything that is done in the taking and developing of an image is processing or manipulating of some kind. Exposure, camera settings, lens choice, development of film, printing and computer work are all forms of processing. So I get a kick out of some people who call themselves "purists" and say that they don't use photoshop because it's cheating. To me they are just too lazy to learn how to use all the wonderful tools that we now have at our disposal. This is a golden age of photography and I'm loving it.
Quebec-City-St.-Jean-Baptiste-Church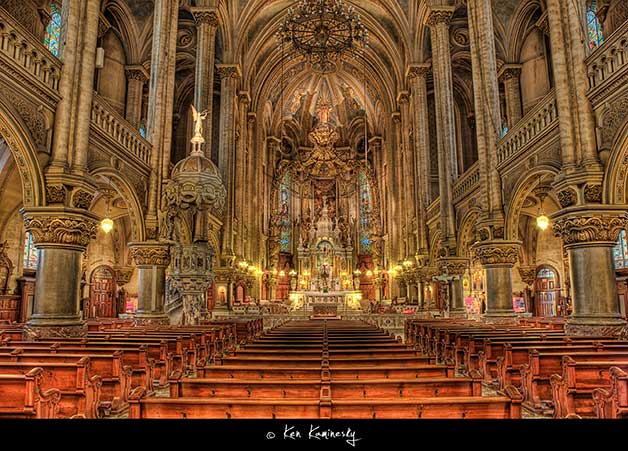 Q:

Can you share with us some tips of how to achieve the same quality of photography you end up with?

I could, but then I'd have to kill you.

Seriously though, I'd say passion, patience, practice and photoshop are my 4 Ps of perfect photography.

There is no simple method to get great images, it's hard work and experience that gets you there.
Q:

And lastly how about some profound inspirational words of wisdom to the rest of us who could only dream of producing amazing photos like yours.

Believe in yourself, work hard, be nice.

Find out what you love to shoot and shoot the hell out of it.

When possible, walk, don't ride.

Embrace the tools that we now have at our disposal and learn to use them well. But always remember that it's photographers that take photographs, not cameras.

Stop, look up and around every once in a while. You'll be amazed at all the beautiful things that you've
been missing.

Take nothing but photographs, leave nothing but footprints.

"This is really a great day for us here at prodigalconcepts.com and on behalf of our friends and followers we would like to thank Ken Kaminesky for indulging us with this insightful interview, the experience is overwhelming. We wish you all the best, more power – stay cool."
More high dynamic images from Ken Kaminesky
Here are some of the images Ken generously shared with prodigalconcepts.com, this is just something to wet your appetite be sure to visit his website or his newly updated blog for the image back stories, hi-res versions and more great photography from around the globe by Ken Kaminesky.
NYC Times Square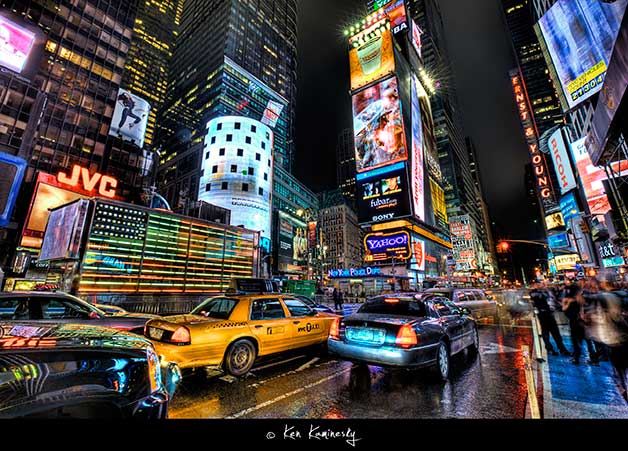 Rome Colloseum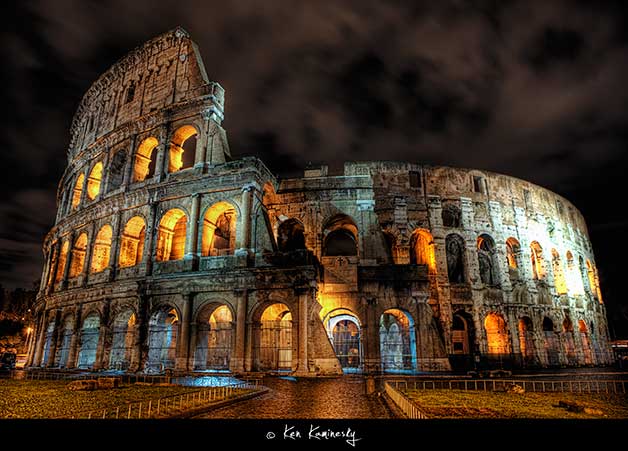 Paris L'Ombre de Notre Dame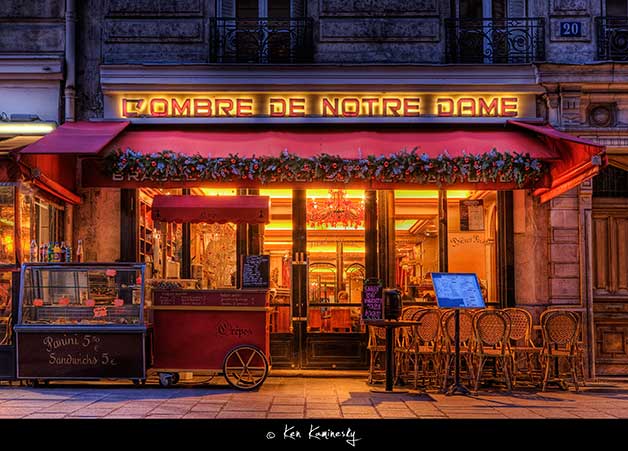 Paris La Defense KPMG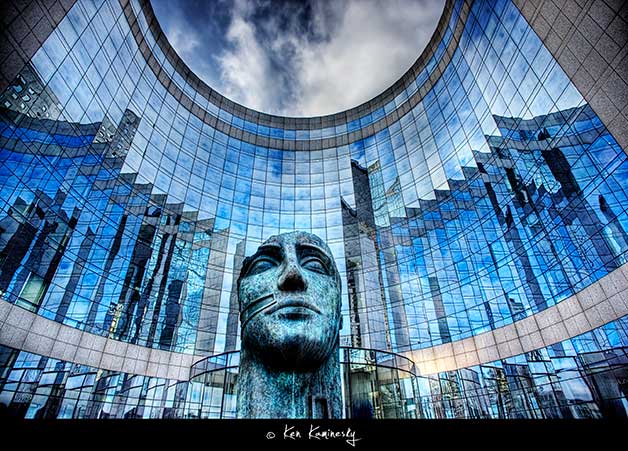 Ottawa Maman sculpture by Louise Bourgeois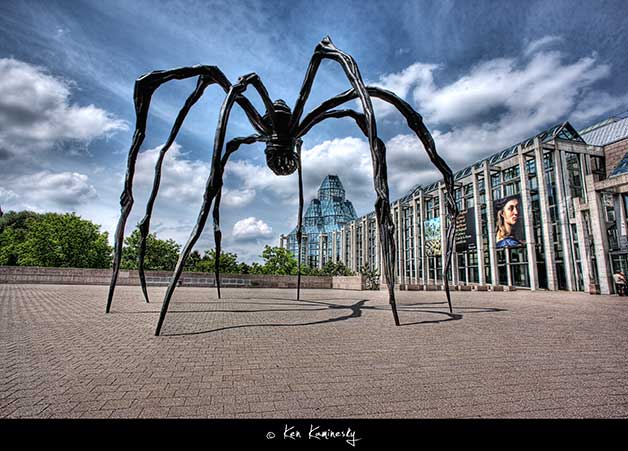 Montreal Olympic Stadium
Milano Centrale Train Station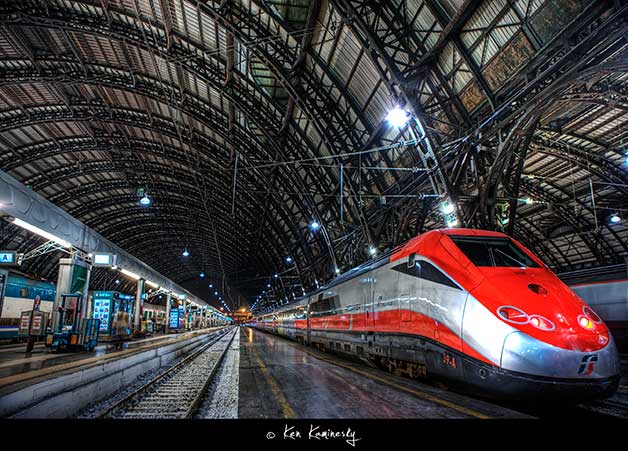 Barcelona Telefonica tower Olympic garden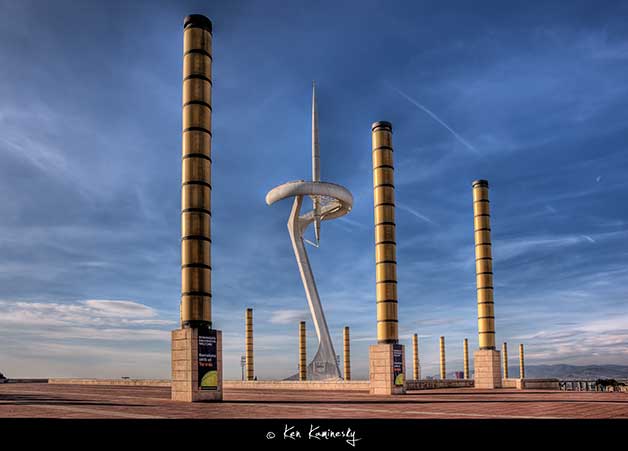 Banff Lake Moraine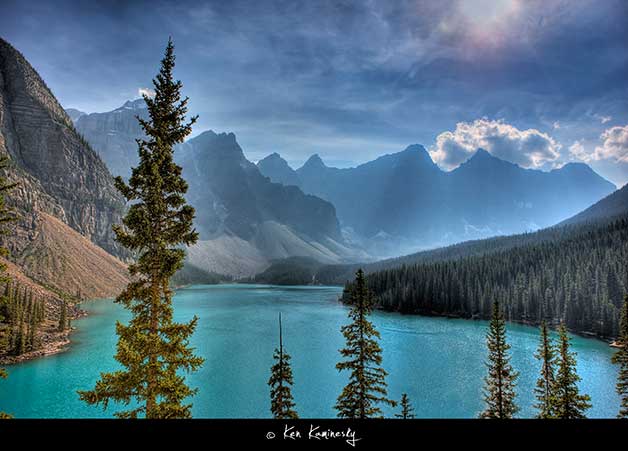 Badlands Hoodoo Rock formations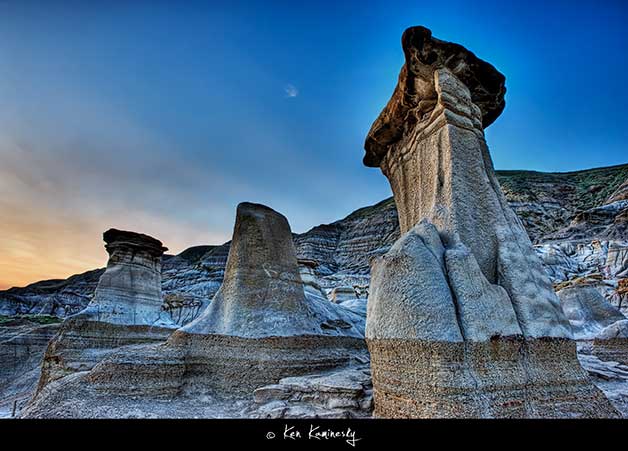 Where to find Ken Kaminesky on the web
Website: kenkaminesky.com
Blog: blog.kenkaminesky.com/