Whenever design meets functionality the result can always be a mixture of jaw dropping sensation with a mind boggling experience, strictly in that order. I saw this posted on Abduzeedo about a month ago and I just couldn't keep my eyes off of it. The geniuses behind this structural phenomenon are the team from Guz Architects of Singapore. Their vision was to create a modest yet luxurious home that would be comfortable in the tropical climate of Singapore and being a garden city it must also blend in with its natural surroundings. Located in Sentosa, this architectural inspiration boasts of eco friendly elements and a very modern living space design.
Let me give you a sort of guided tour around the house that could possibly be mine in another life or parallel universe. Excuse me while I drool during the walk through.
Roof
Shaped to represent the waves of the ocean and almost totally covered with thin bendable photovoltaic panels to supply enough energy to the house. The Fish House's roof is partly carpeted by grass to help cool it's interiors even on the warmest days and provide some outdoor leisure spaces.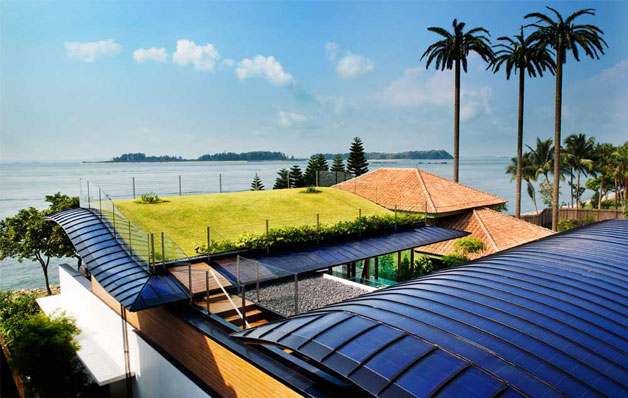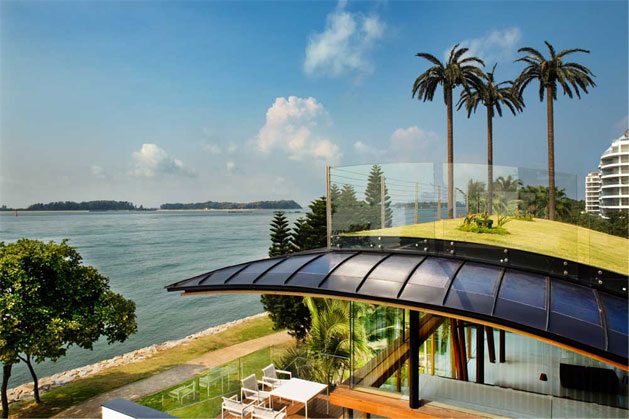 2nd floor den
Roomy and airy this 2nd floor entertainment area, with high ceilings that effectively help in distributing and circulating natural air coming from the sea, it also has a floor to ceiling view of the ocean that will make any guest want to stay long after the party.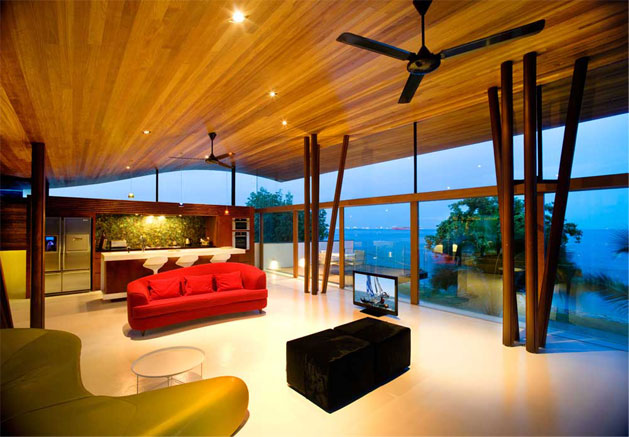 Masters bedroom with T&B
A luxurious masters bedroom with open toilet and bath and a view of the garden, the Fish House integrates nature into its living space perfectly. It's like living outdoors with all the amenities and comforts of a modern home.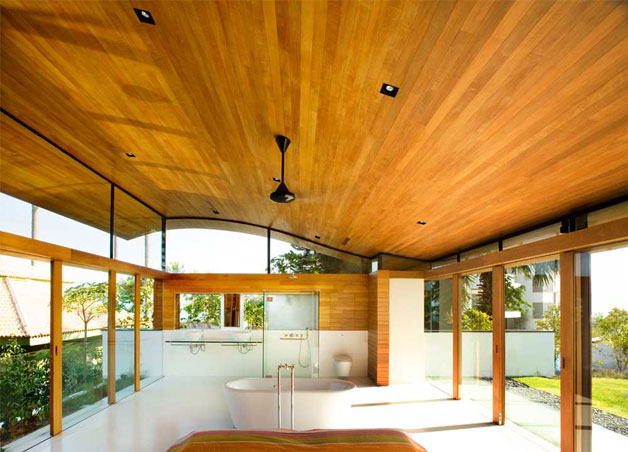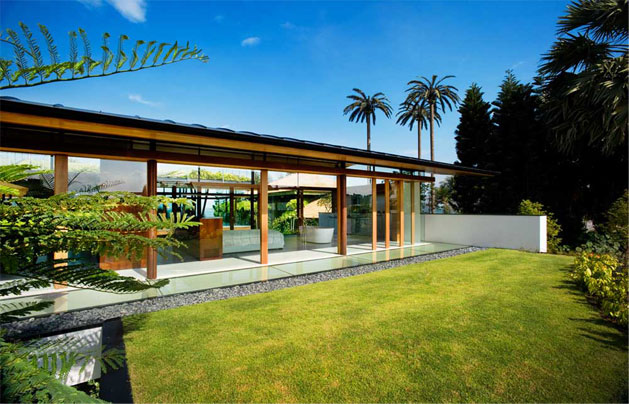 Pool
A key part of the Fish House is the large pool that almost surrounds the entire structure like a moat, being a house with a full ocean view the pool links the house to the landscape and ultimately creates a visual connection with the sea.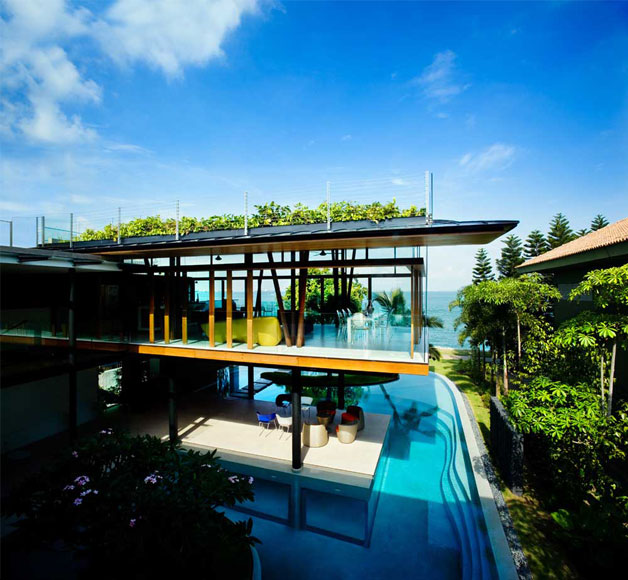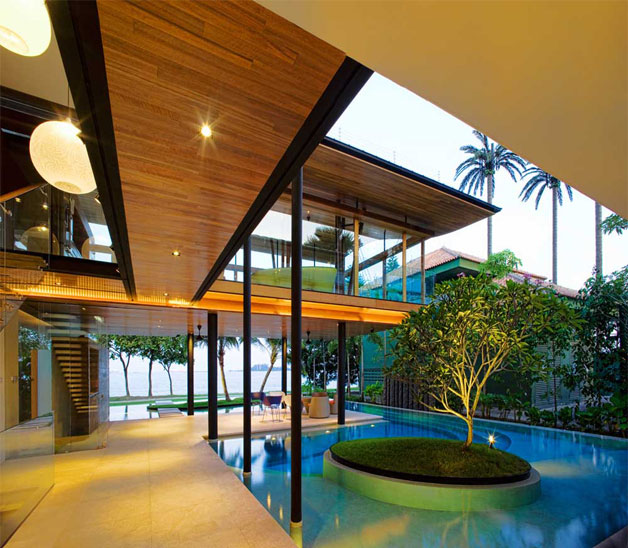 Submerged den
This is actually my favorite part, a den with a view from the inside of the pool, here you can relax watching your favorite movies while being underwater and without getting wet. I bet the acoustics here will blow your mind!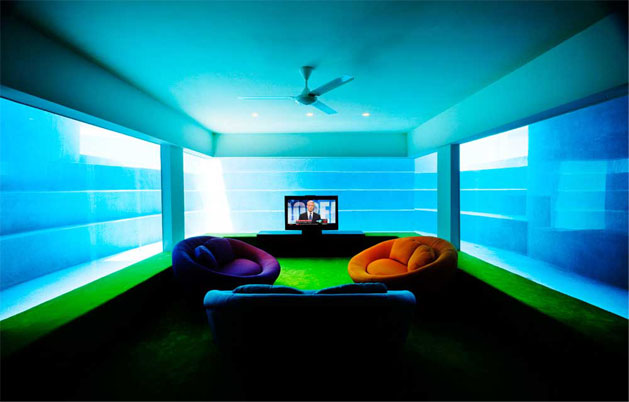 Floor plans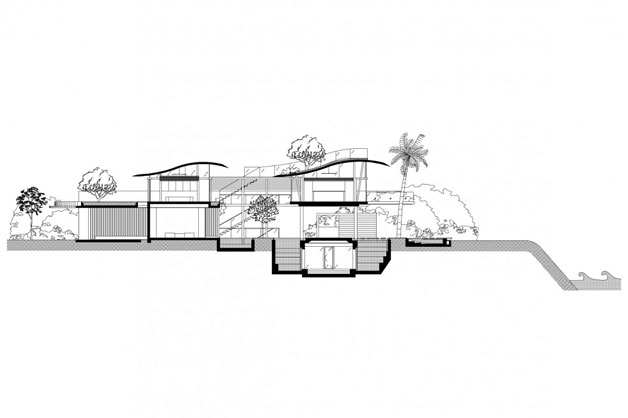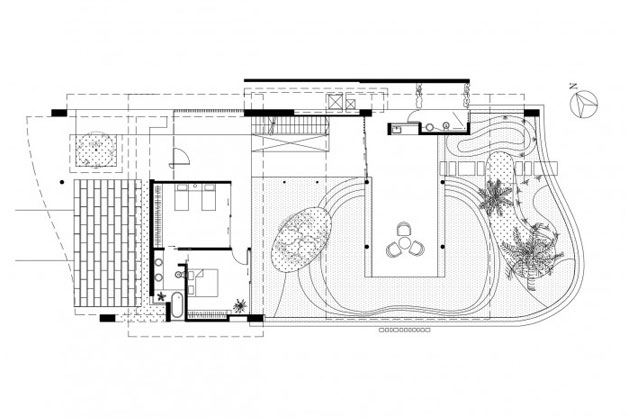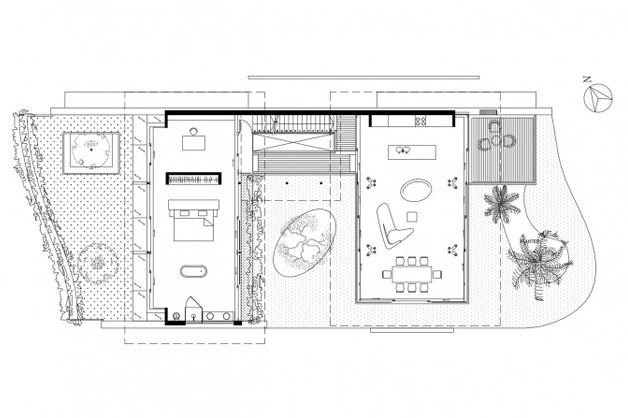 To know more about Guz Architects
Visit guzarchitects.com where you can find a gallery of their works and discover their inspirations to create the living spaces that's eco friendly, functional and beautiful.