Every designer knows that getting the right typeface is an important element to consider when creating an effective user interface design. Fonts, type or typefaces are often overlooked in providing visitors a unique user experience while they navigate your site from page to page. Websites using the right type can communicate better with their visitors, it will guide them to click on that innocent looking call to action button. Some designers even base their entire design layout to typefaces that would make each visitor go "Hmmmn, this looks interesting!" After all one of the first medium of communication that websites used in their infancy was their content, right? This is probably why as designers we can never have too much font in our personal library.
I've compiled 10 web resource sites of free fonts that houses some of the best and latest font styles available for personal and commercial use.
(Disclaimer: Do keep in mind that some of them may have some form of reserved rights attached so be sure to read the Terms and Conditions before downloading for any commercial purposes).
And if the font really helped you it's always a good idea to donate to the font authors and designers, this will help them to continue giving away their awesome font creations for us to devour. Or simply give them some credit, we all know how it feels not getting credited for something we worked so hard for.
Hope you guys find these useful, continue reading and enjoy!
dafont.com
One of the most popular and my favorite source of free fonts is dafont.com it holds a huge collection of very cool fonts. What I like about them is the way they've categorized each font by theme, this allows you to view related fonts without wasting time going through the entire font archive because it's really tough to search for the right font if you don't even know the font name. I find it convenient that their latest added fonts get their own category listing, you will find their latest font additions displayed on the first page. And it also has this neat option that you can type any word you want and it will be displayed using the styles of the font themes they have . So if you are just looking for some visual suggestions of how your text will look this is a feature that will work wonders for you. For me that's just awesome!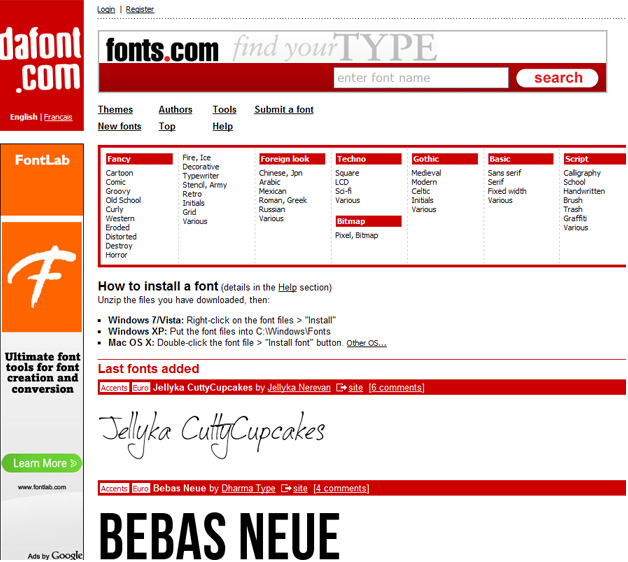 neatfonts.com
This is probably one of my earliest font resource discoveries, and as their name suggests neatfonts.com carries a library of pretty neat fonts. Like most font archive websites neatfonts.com has a large inventory of contemporary fonts. A little harder to navigate compared to dafont.com because they've archived their fonts alphabetically, and unless you already know the name of the font style you're looking for it's really time consuming to get through each one. But on the other hand if you're not in a hurry it's exciting to discover new styles along the way, because like dafont.com, neatfonts also allows you to view your chosen word or title in the style of the fonts you are currently browsing that makes searching for the right font quite fun.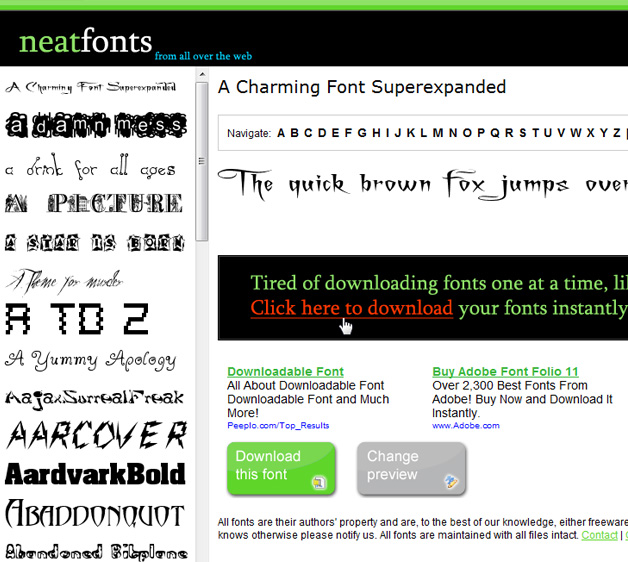 urbanfonts.com
If there will be a rival to dafont.com in terms of usability and ease of use then it could be urbanfonts.com. Like dafont.com, urbanfonts categorized their font resources by theme. And they also have a featured font category.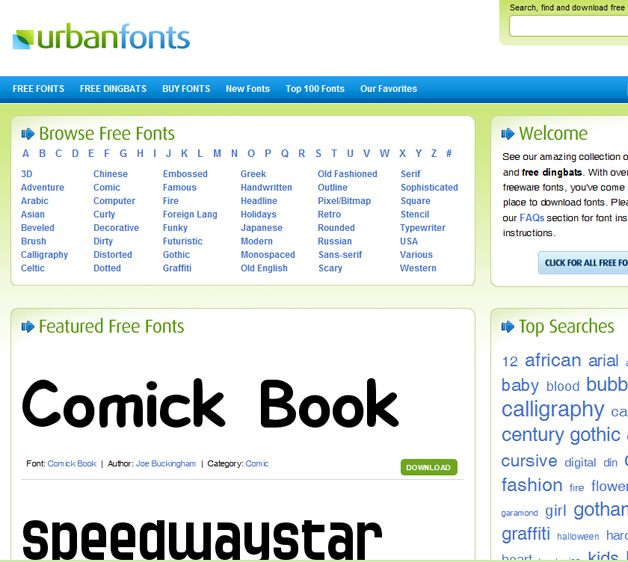 fonts2u.com
This latest addition proves to be a contender for the the best font resource website, not only does it support multiple languages it also has a font converter to support the following formats.
– TrueType (.ttf)
– OpenType (.otf)
– PostScript Type 1 (.pfb)
– Macintosh OS X Data Fork (.dfont)
fonts2u.com even has a list of font designers linked to their set of work. This is something new for me and should be given extra points. It enables you to browse the font designs by author. Check it out for yourself and let me know what you think.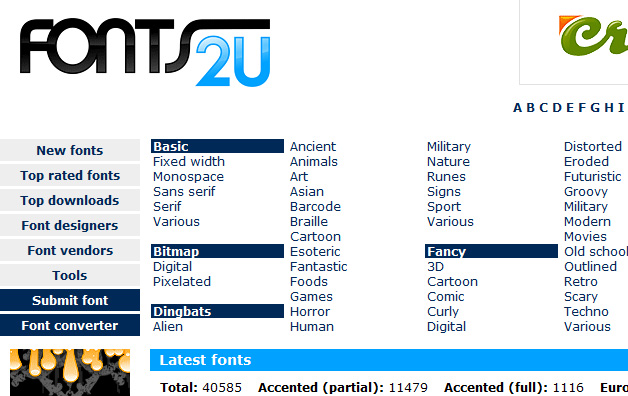 fontsquirrel.com
This looks like fun, fontsquirrel.com finds all of the quality freeware that is licensed for commercial work, and then they manually select typefaces and presents them in an easy-to-use format. They've done the hard work for us and put it in one place so that we can take our picks hassle free. That's so nice of them isn't it?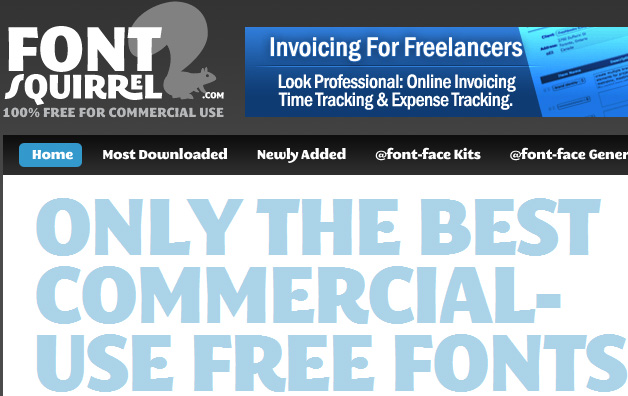 And then there will always be the "Others"
Not as exciting as my chosen top half of this roundup in terms of design and usability but a font resource nonetheless. And you will never know what exciting font styles you will find hidden in these next set of free font resource websites.
1001freefonts.com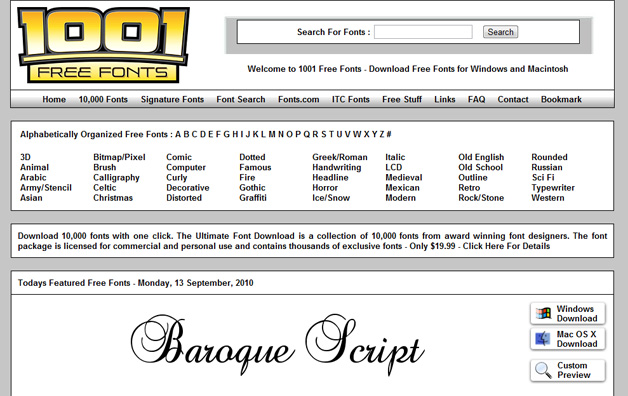 simplythebest.net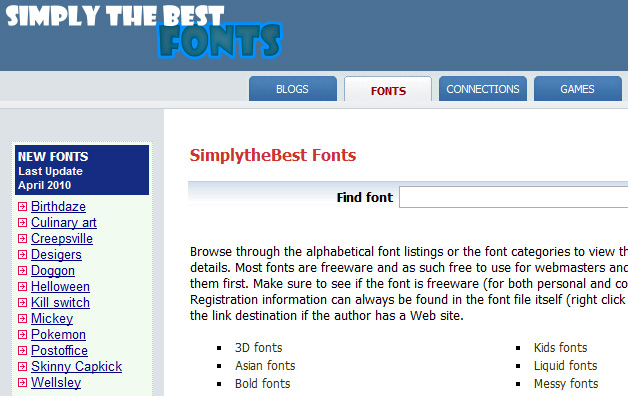 acidfonts.com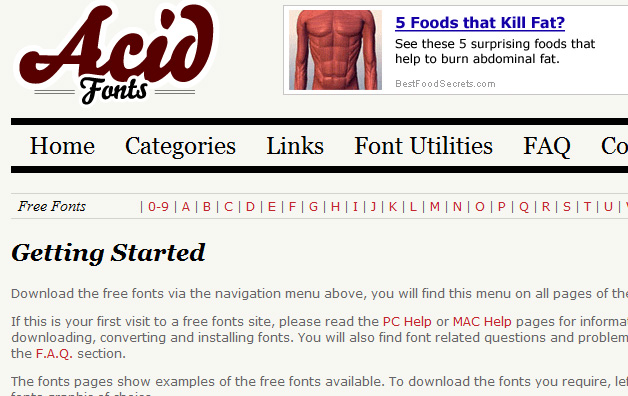 actionfonts.com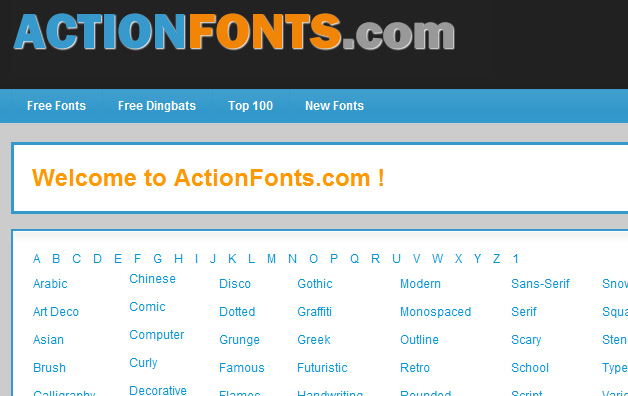 ele-fonts.com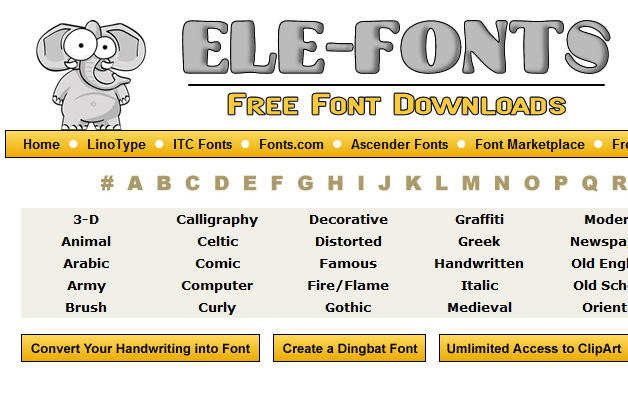 fontgarden.com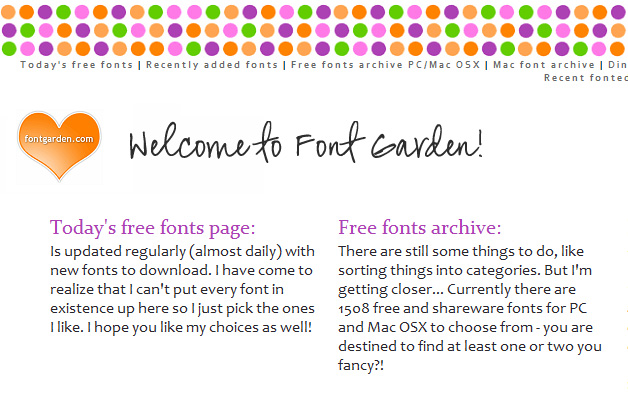 fontspace.com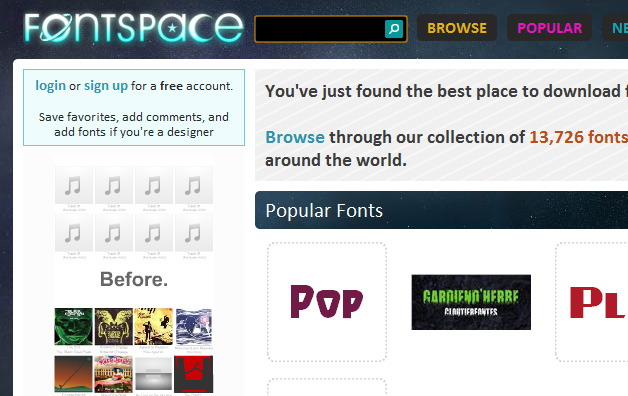 If you have a font resource of your own that's not included here and you would like to share it with the rest of us please use the comment form below this post so we could check it out.
Special thanks goes to
Dominic Le-Hair for the tribbon font I used for my excerpt image.
noupe.com for providing a free downloadable copy.