Who doesn't read magazines, fashion, entertainment or music magazines we all love to browse through them and read the articles, but how does a magazine catch your attention? It gets you with the cover of course. Annie Leibovitz began her career working as a staff photographer for the then newly launched Rolling Stone magazine in the 70's. She toured with the Rolling Stones band in '75 and covered their concert "Tour of the Americas". But going back to magazine covers one of the most famous cover photos Annie Leibovitz gave us was the John Lennon, Yoko Ono cover for the Rolling Stone mag just a few hours before John was tragically taken from us.
Annie's style of lighting combined with the use of bold colors and poses in the 80's got her a position with "Vanity Fair" where she photographed celebrities for the American Express ad campaign that won her a Clio Award which is given to reward individuals for creative excellence in advertising and design. We all could learn a lot from Ms. Leibovitz's style of photography or just be inspired by what she has already done. In this post I would like to share some of her work from 2007 when the Walt Disney Company hired her to do a series of photographs with celebrities in various roles and scenes for Disney Parks "Year of a Million Dreams" campaign.
So drop everything for awhile and let's bring out the inner child in all of us, during the time when anything seems possible and worries are a million miles away. Let's all just sit back and find inspiration in the photos of Annie Leibovitz.
Alladin
Jennifer Lopez as Princess Jasmin and real life hubby Marc Anthony as Alladin, this is obviously "A whole new world".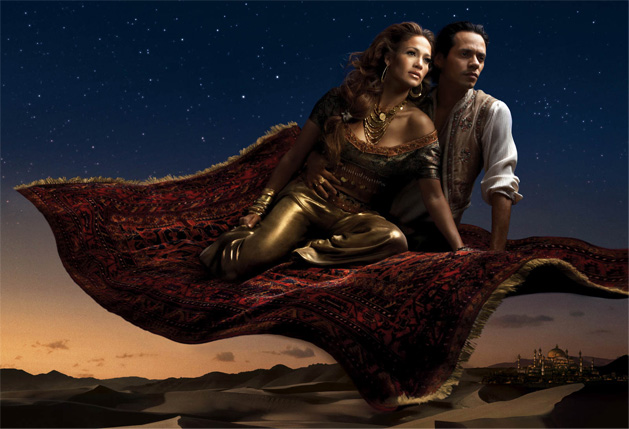 Whoopi Goldberg as the playful Genie, is there still time for my three wishes Genie? There is? Whoppi! Hehehe, I couldn't help it!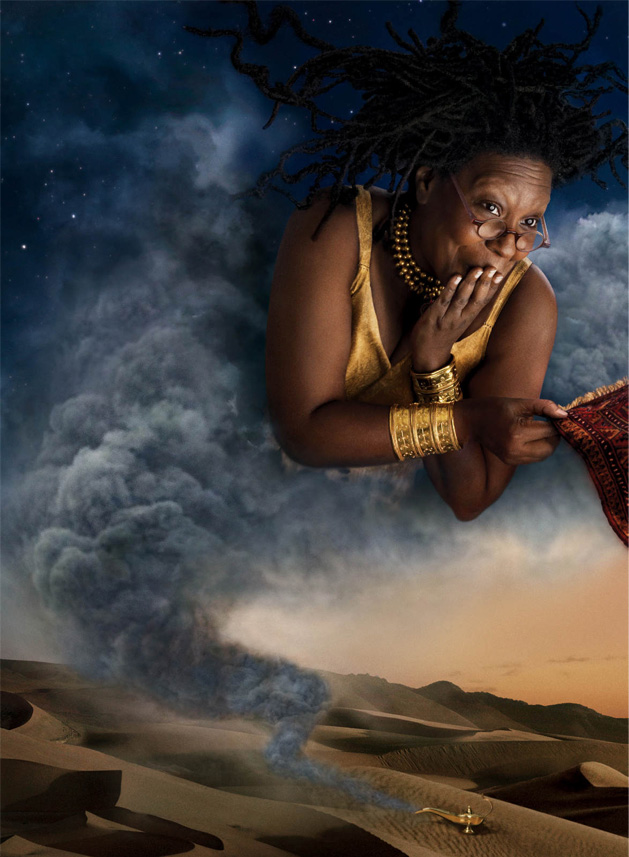 Alice in Wonderland
We have here Beyonce as Alice, then Grammy winner country crooner Lyle Lovett as the March Hare then last but not the least Mr. Oliver Platt as the Mad Hatter.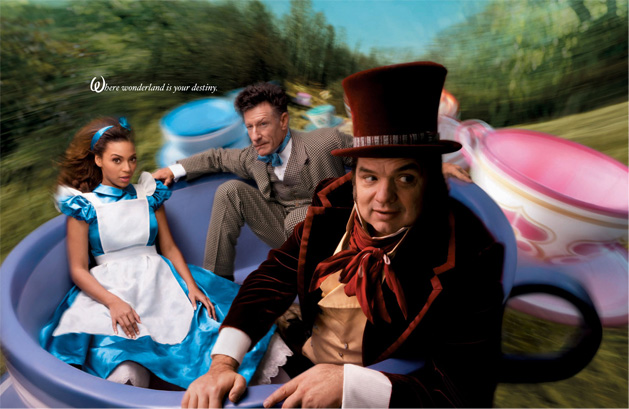 Cinderella
Scarlett Johansson accidentally left a glass slipper or is it a shoe in Cinderella.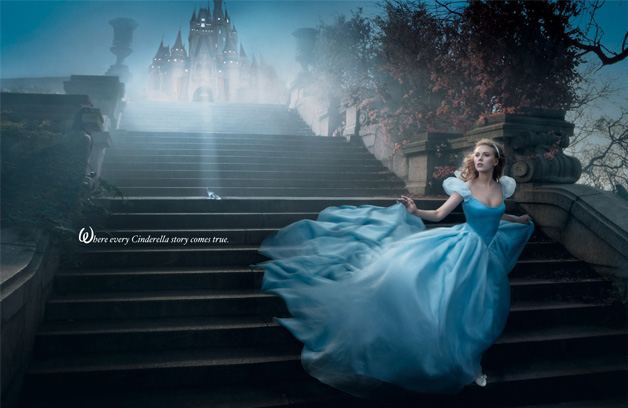 King Arthur
Roger Federer traded his tennis racket for a sharper "Excalibur" as King Arthur.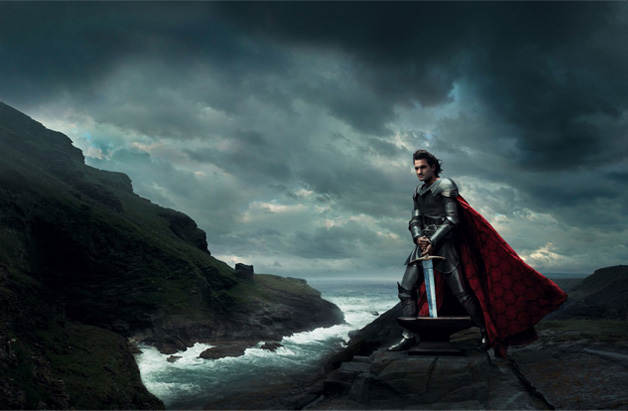 The Little Mermaid
Julianne Moore dreams of feet as Princess Ariel while Michael Phelps practices his Olympic lungs in Disney's The Little Mermaid.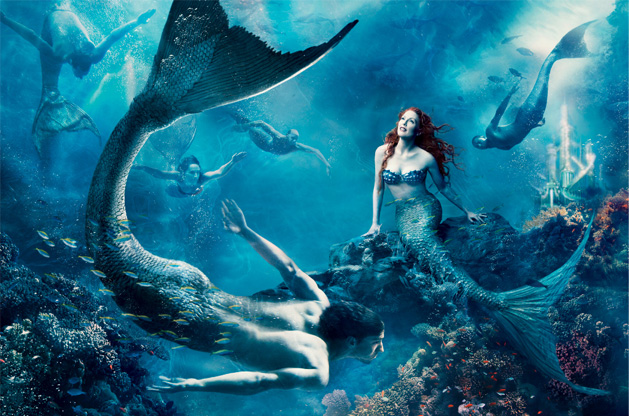 Peter Pan
Mikhail Baryshnikov the Russian dancer daintily flies into the room as Peter Pan, while Gisele Bündchen looks ravishing as Wendy, and although she's too small to be recognized at first glance Tina Fey spreads some magic dust as Tinkerbell.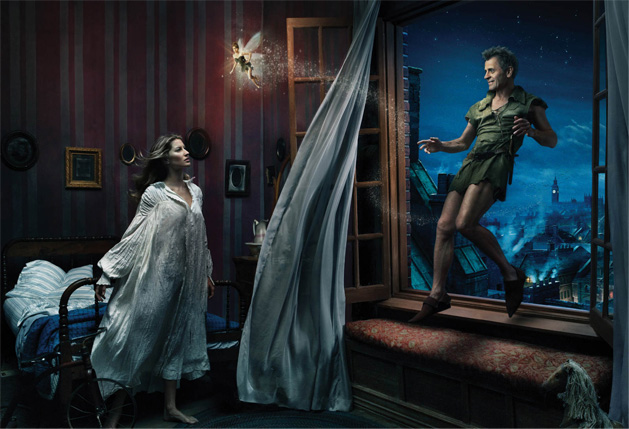 Pinocchio
Julie Andrews poses as the Blue Fairy while looking at Abigail Breslin "Little Miss Sunshine" herself as the apprentice fairy in Pinocchio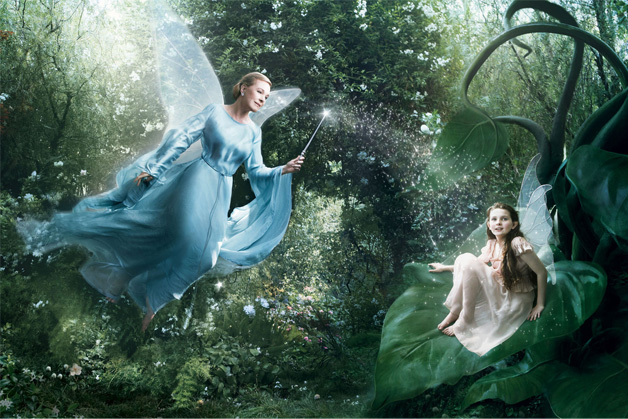 Pocahontas
Run Forrest ruuuun, seriously it's Jessica Biel and her obviously strong legs running through the forrest as Pocahontas.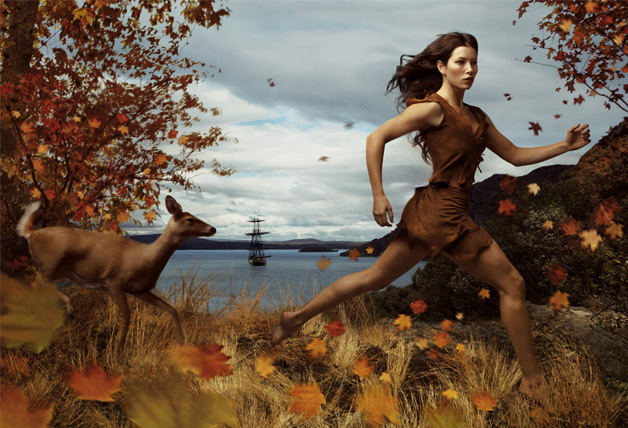 Snow White
Rachel Weisz rolls around with some forest critters as Snow White.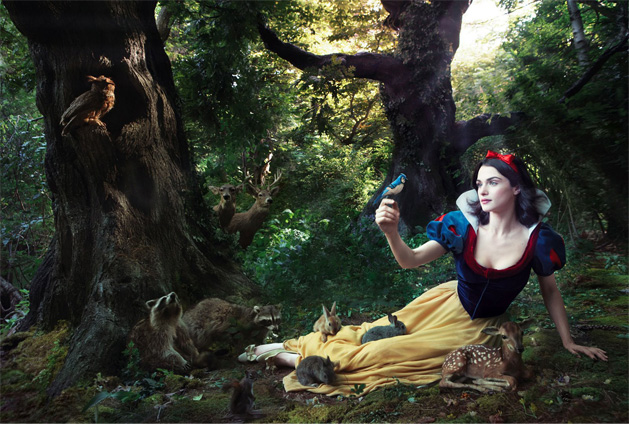 And of course Snow White's friend Princess Aurora better known as Sleeping Beauty wouldn't be awake if it wasn't for Prince Charming *slash Prince Phillip and who better to pose as a prince than David Becham.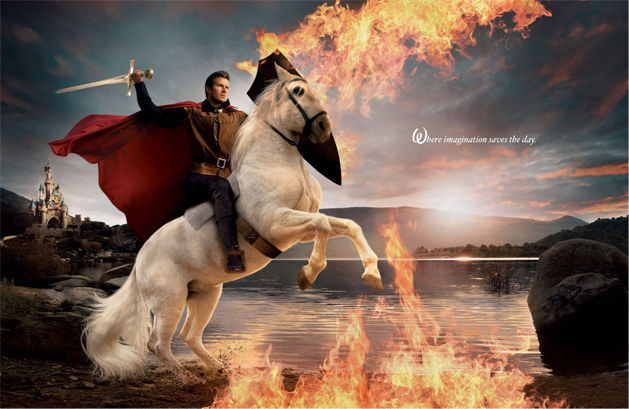 And they lived happily ever after
I hope you've all enjoyed this post, now I want to share with you my first wish to the Genie, I wish that if people likes this article that they share it with their friends using the social bookmark buttons and leave comments. Does that count as 2 wishes already?
Find Annie Leibovitz on the web
Vanity Fair Profile: Annie Leibovitz
PBS Photo Gallery: American Masters
Andrew Smith Gallery: American Music
A very Special Thanks goes to thedisneyblog.com and milliondreamphotos blog for the hi-res images I used in this post, you guys are awesome!